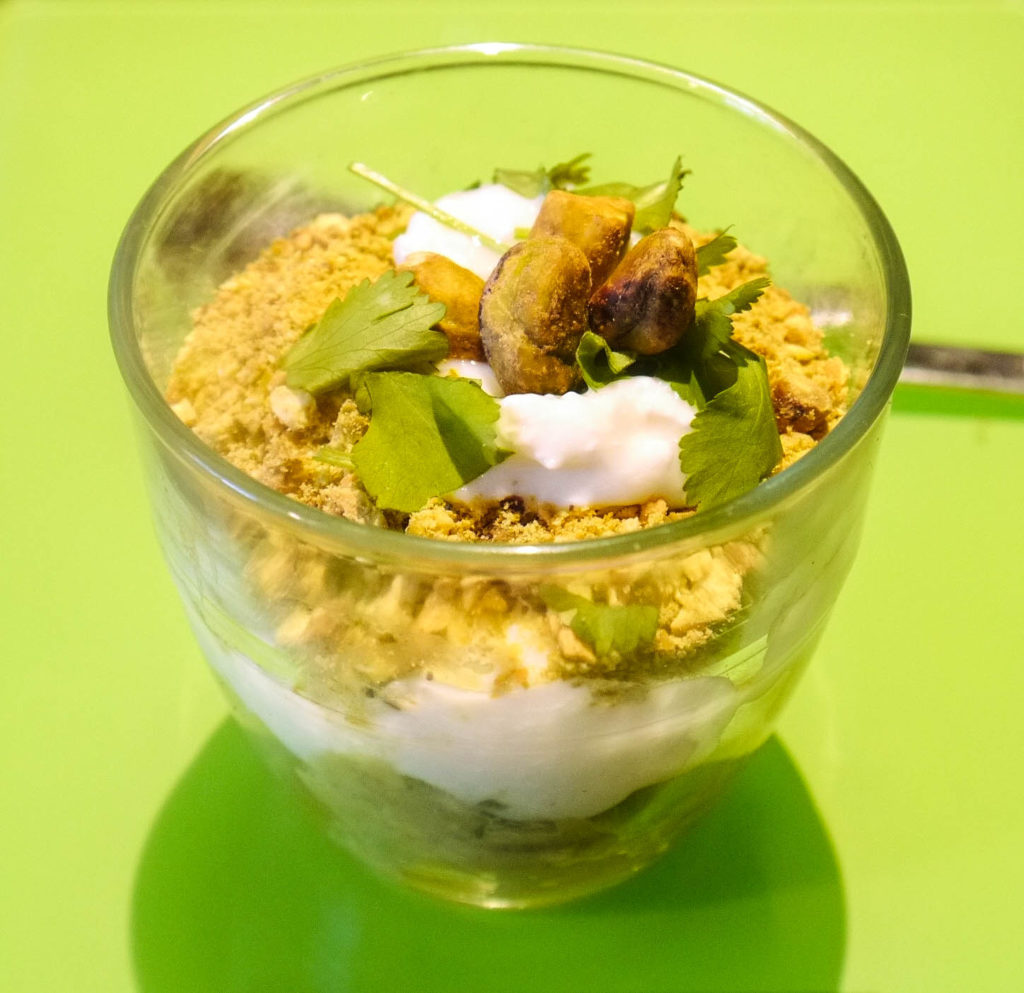 Disclaimer: I received free samples of Wonderful Pistachios mentioned in this post. By posting this recipe I am entering a recipe contest sponsored by Wonderful Pistachios and am eligible to win prizes associated with the contest. I was not compensated for my time.
What's up with Wonderful Pistachios? Lots of hearty appeal! They got taste, crunch and heart-healthy benefits. I can easily munch on Roasted & Salted Wonderful Pistachios straight out of the bag. But since this is a contest, I was inspired to make something yummy, fun and "outside the box" using these colorful and unique tasting nuts.
But before I divulge into this quick, easy snack (or appetizer if you make several batches), I will give you 5 good reasons to enjoy Wonderful Pistachios:
Pistachios are known as The Skinny Nut™ because they are one of the lowest calorie and lowest fat snack nuts.
Pistachios are known as The Fit Nut™ because they are one of the highest protein and fiber snack nuts that are part of a heart-healthy lifestyle. Scientific evidence suggests but does not prove that eating 1.5 ounces per day of most nuts, such as pistachios, as part of a diet low in saturated fat and cholesterol may reduce the risk of heart disease.
Pistachios are known as The Happy Nut™ because you don't snackrifice – snack happy: pistachios offer great taste AND good health (and pistachios smile back at you)
In-Shell Pistachios are known as The Mindful Nut™ because they may help you "fool yourself full" because the leftover shells may provide a visual cue for portions, potentially helping to curb intake. We call this the Pistachio Principle. One preliminary behavioral study found that participants who consumed in-shell pistachios ate 41-percent fewer calories compared to those who consumed pista- chios without the shell. Those who chose the "no shells" pistachios consumed an average of 211 calories, while those who chose the in-shell variety consumed an average of 125 calories, suggesting that empty shells may provide a visual cue for portions, potentially helping curb intake.
Pistachios are known as The Colorful Nut™ that help you snack colorfully: pistachios' green and red-purple hues come from antioxidants.
And now for my "Cream" Layered Avocado and Pistachio Parfait ––––>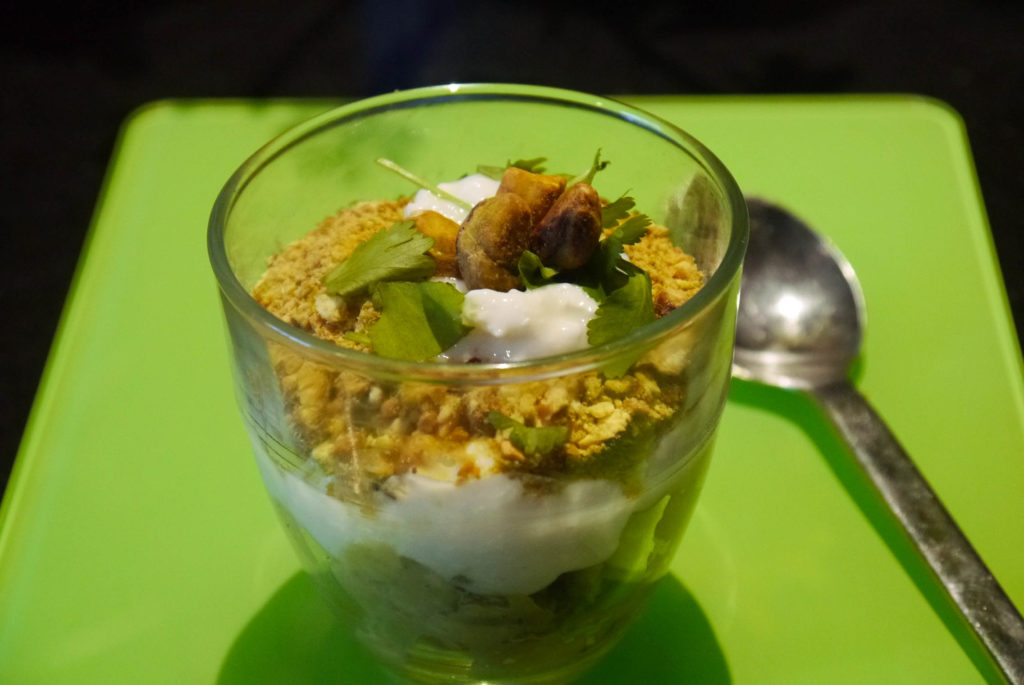 Creamy Avocado Pistachio Parfait
Cilantro-lemon-seasoned avocado layered with creamy cottage cheese is topped with ground and whole Wonderful Pistachios. This "think-outside-the-box" treat is sure to tickle the tastebuds with a refreshing new take on a parfait. Spoon it up from the bottom to top to get all the flavor and texture in a single, dynamic bite.
It is an assembly of lightly lemony, cilantro-seasoned avocado with the creaminess of cottage cheese; topped with a layer of ground pistachio. The blend of the avocado and cottage cheese layer in your mouth becomes a creamy delight – a nice contrast to the flavor, texture of the pistachio layer.

Creamy Avocado Pistachio Parfait
A refreshing creamy avocado parfait topped with the unique flavor of pistachio.
Ingredients
1 medium avocado (150g)
1 Tablespoon cilantro, chopped + 2 tsp loose cilantro leaves for garnish
Juice of ¼ wedge of small lemon (1 Tablespoon)
1/16 teaspoon sea salt
½ cup small curd cottage cheese, low fat + 1 Tablespoon for garnish
1 oz shelled Roasted & Salted Wonderful Pistachios, ground
8 shelled pistachios, unshelled, whole (for garnish)
Optional: Black pepper to season
Instructions
Smash meat of avocado into a small bowl.
Add chopped cilantro, lemon juice and sea salt and mix well.
Set avocado mixture aside.
Assemble parfait:
Divide avocado mixture evenly at bottom of two small parfait cups
Add ¼ cup of cottage cheese onto each avocado layer.
Spoon ½ oz of ground pistachio on top of each layer of cottage cheese.
Using a teaspoon, dollop even amount of remainder of cottage cheese as garnish for each parfait.
Sprinkle each parfait with remaining cilantro leaves and 4 whole pistachios
Optional: Sprinkle with black pepper to taste
Serving Option:
Layer as you like or mix it all together. Here's another example of my
Creamy Avocado and Pistachio Parfait
with the ground pistachio layered in the middle. As you can see I recycled a plastic cheese container because it was just the right size to make this a grab-n-go snack!