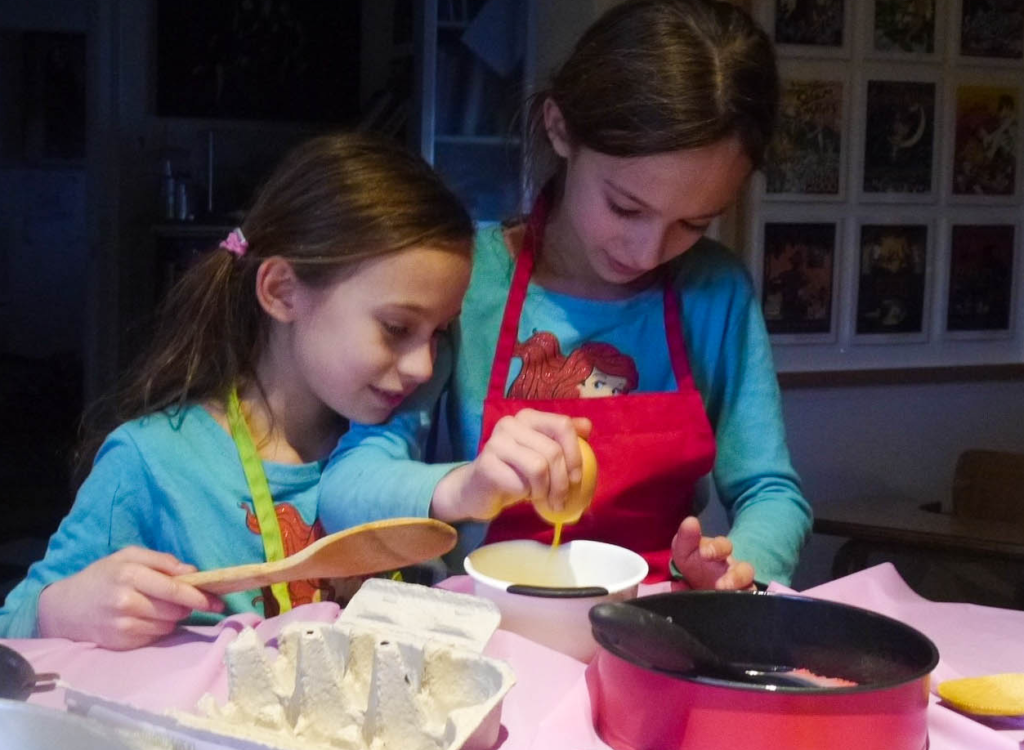 Whether it's pizza, a casserole or vegetarian "meat loaf," building recipes is all about learning what works together (texture/shape/presentation) and what tastes good to us. We develop fine motor skills and our senses to create meals that are delicious to us!
Last week we decided to make pizza crust from scratch. Well almost. If it counts that we actually soaked yeast for the dough, rather than assembling the sauce and toppings on already prepared dough, then well, we did! And no, this dough did not require rolling or stretching – just a "press-n-go"!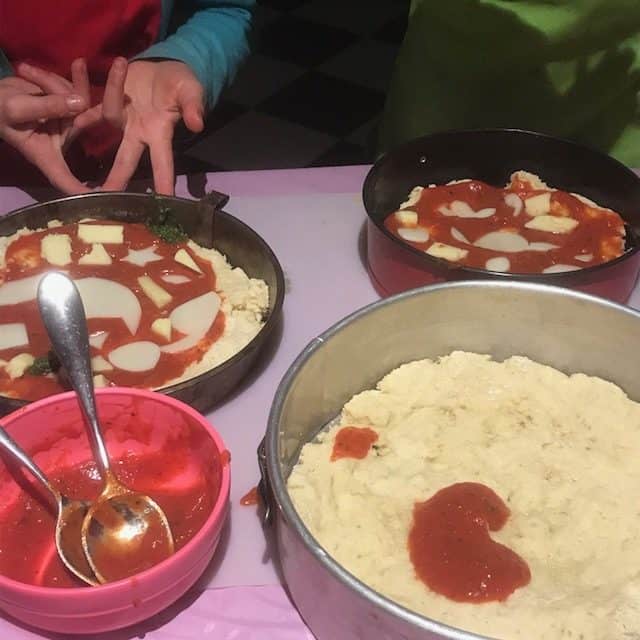 Because my girls like to measure, add and stir ingredients, generally a mix that only requires water (or water, oil and egg) is not the recipe for us. That's one reason why we like Scratch&Grain mixes because there are enough ingredients to add in (and as you very well know, there are two girls who very much want an equal share of the process). And while they don't have to measure, it is convenient for when we are shorter on time. We like Scratch&Grains pumpkin bars mix.
But today's post is focusing on pizza. Yes, we like crust – thick and thin, crisp and dense. Although generally we order thin & crispy because it's generally a guarantee it will be what we like. Sometimes thick crusts are dough-y and just don't have the crust that satisfies both in yeast-flavor and profile. Yes, there's something about that yeasty-bread. And as I've discovered the olive oil used in the batter (or for any recipe) can really make a difference. If it's too pungent, well that transfers to the overall taste of the dish. And although the "crust" wasn't our favorite, it was a successful meal! Scroll down for 3 Great Reasons to Make Pizza with Your Kids.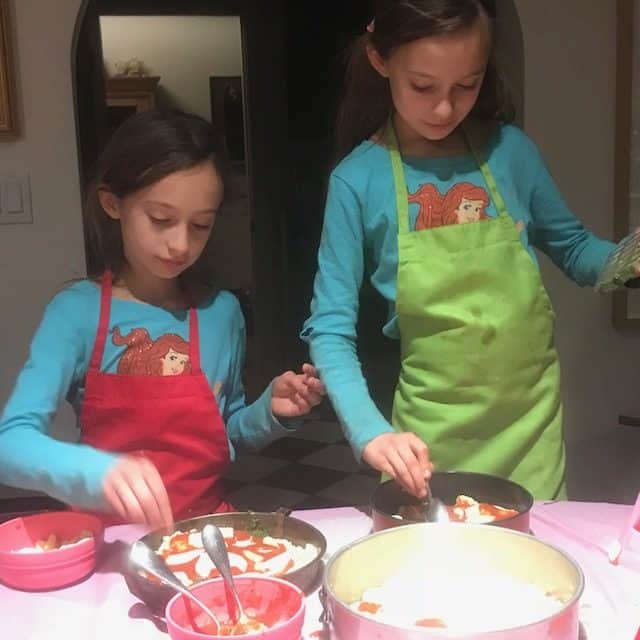 3 Great Reasons to Make Pizza with Your Kids
It gives them an opportunity to combine least THREE food groups — In this case:
1) STARCH/GRAINS (crust)
2) PROTEIN/FAT ("cheese" whether it's dairy or a non-dairy alternative)
3) VEGGIES (toppings)Here my kids topped the sauce-laden crust with skim-mozzarella slices and crumbles of white cheddar and fresh basil leaves and frozen cubes of basil. Note: If they don't choose much in the veggies, not to worry – serve pizza up with this kid-friendly Sweet-Tart Coleslaw!
Kids like to create and it builds fine-motor skills. Here my kids choose skim-mozzarella slices and cut them into shapes (stars, triangles, half-moons…)
Like all baking projects, there is a process and completion — a result that they get to taste!
Disclaimer: This is not a sponsored post. Any reference to products/brands in this article simply reflects my likes/preferences.