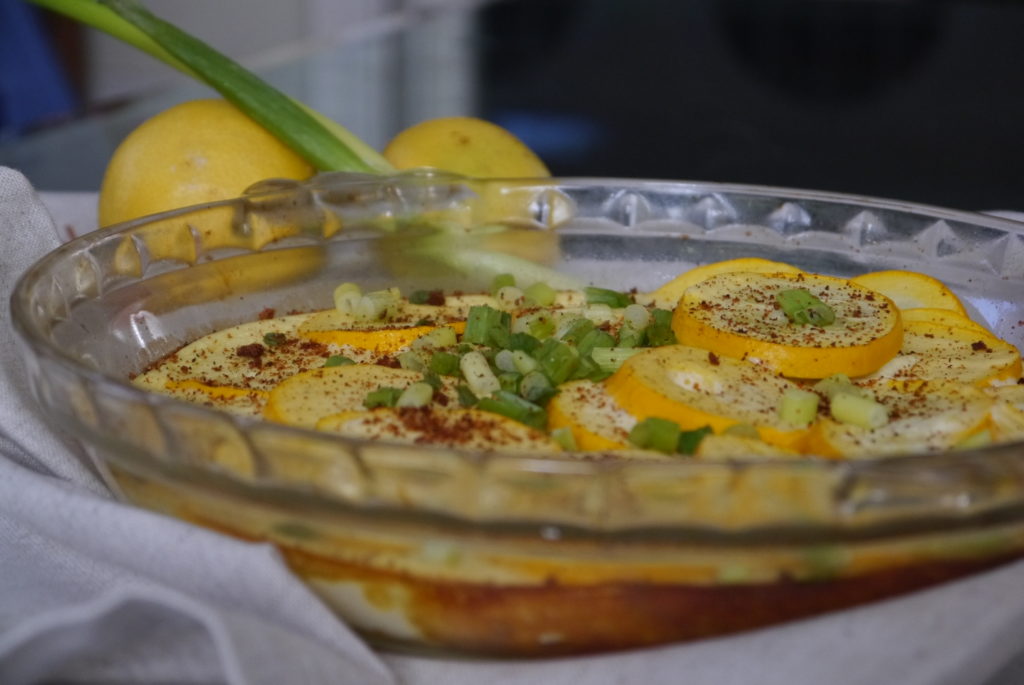 Okay folks! This light, fluffy frittata was a happy 'accident'. Well, not really an accident, but it wasn't something I had planned to blog about. Except, it turned out so good. I had to share this recipe with you.
My kitchen was stocked with lots of zucchini, plenty of eggs and I was hankering for the remainder of my Ricotta. It was a balmy "summer" evening, so I needed something light and easy for dinner.
My inspiration: One of my favorite dishes is a Lemon Ricotta Pancake we order from a local cafe, usually a Saturday late morning treat after my kids' tumbling and swimming classes at the Y. What makes is so incredible is that the ricotta is blended and baked right in. It's a light, fluffy golden pancake with a delicate crisp around the edges. So I set my mind on a similar (but different) dish. Even though I secretly wanted those pancakes for dinner. lol!
I first tried scrambling some eggs with ricotta blended in for a test trial – and they came out so creamy and lovely (my girls, my built-in "taste-testers" got to split this as part of their snack). I couldn't believe how simple it was to make eggs that much more (with just one addition), so I thought I'd add in a bit more…. As you can see, this is what I came up with.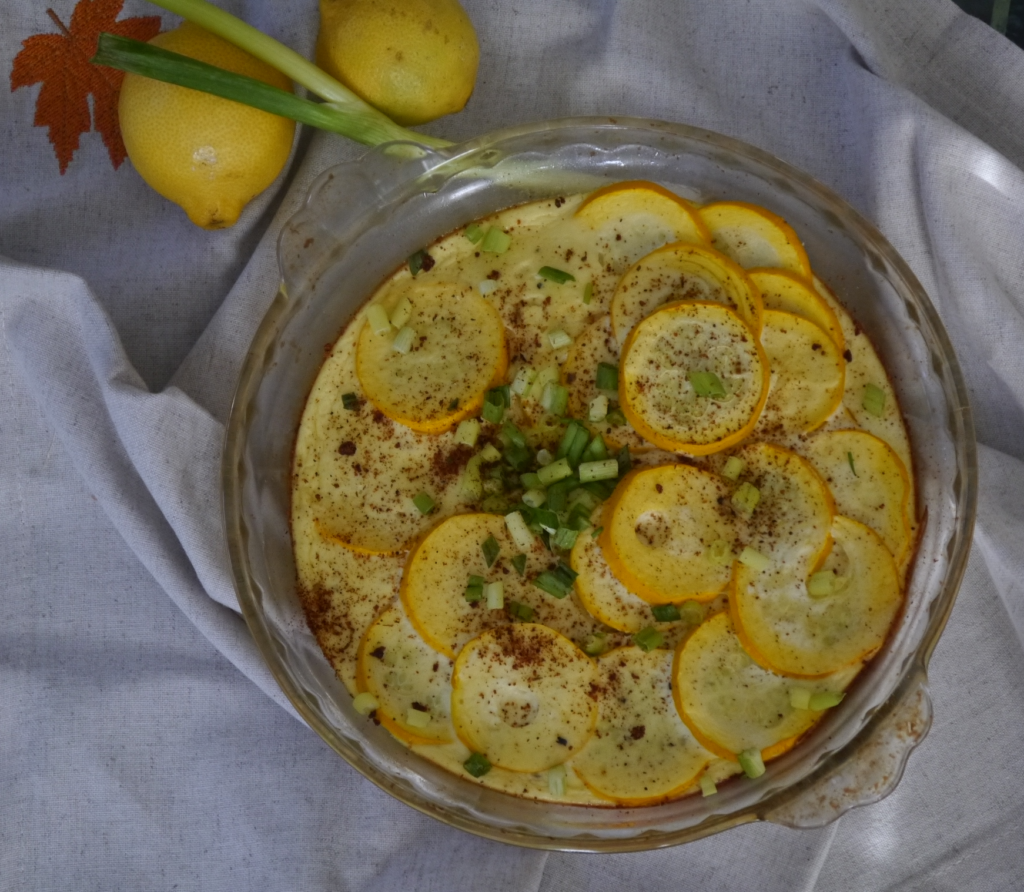 Here's the recipe:

Zucchini Ricotta Lemon Frittata
Lemony, creamy, and oh so yummy, this frittata is made with ricotta blended right in. The result - a light & fluffy delight.
Ingredients
3 eggs
2 tablespoons of Ricotta cheese
2 tablespoons of Whole plain European style yogurt
2 tablespoons lemon juice
1 large yellow zucchini, sliced
½ tsp ground nutmeg
1 tsp taco seasoning (optional)
ground pepper to taste
2 tablespoons green onion, chopped (garnish)
Instructions
Beat eggs, one at a time.
Add in Ricotta and yogurt and blend well.
Coat a 9" glass baking dish with cooking spray.
Layer evenly the zucchini slices into the dish.
Pour egg mixture on top.
Bake at 350ºF for 20-25 minutes until eggy batter is just firm.
Remove from heat.
Top with green onion and season with nutmeg and pepper.
Taco seasoning or your favorite mildly spicy blend (such as curry powder) will enhance the overall dish (and add some color).
Plenty of golden zucchini baked right in, it's a veggie-filled dish that doesn't scream veggies. In fact, it's not even green. lol! I love green dishes (and my kids do actually enjoy a variety of greens), but if you need to hide those veggies, this could be the trick. Zucchini is mild and this yellow colored squash makes it fun and sunny.
Q: How do you enjoy Zucchini? Like zoodles? Check out this recipe here.