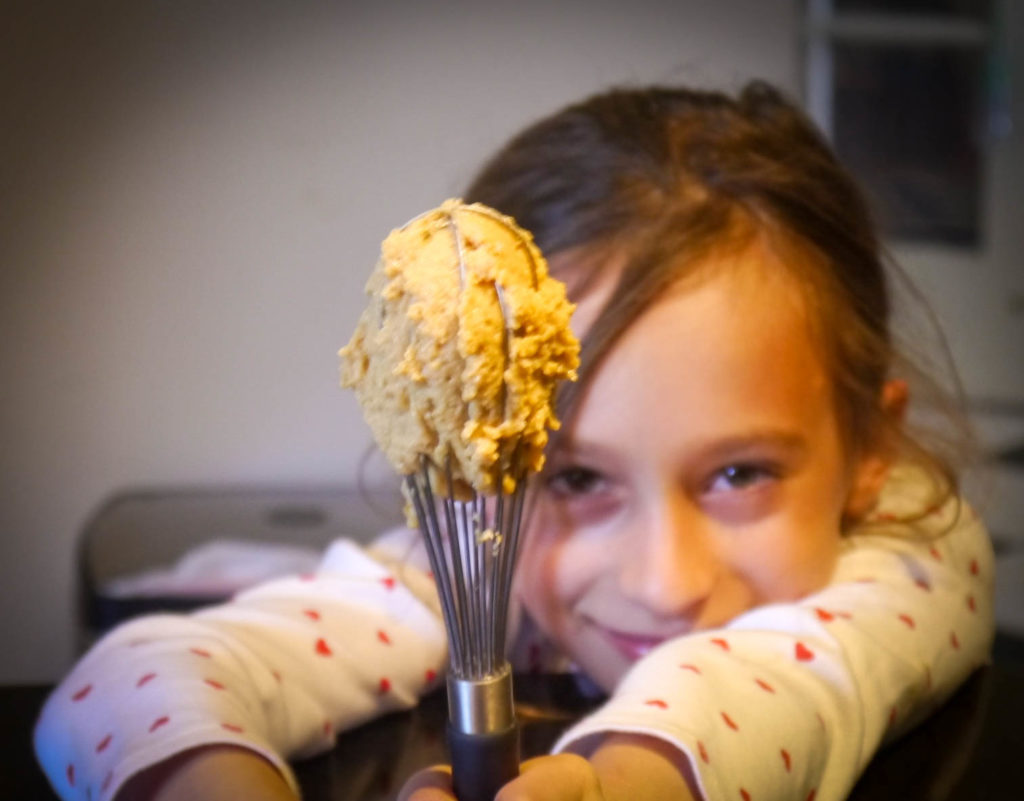 Well it may be the Fall weather finally peaking through (a typical chain of persistent Los Angeles warm and sunny days). Or the fact that the holidays will be creeping up upon us in no time. It's nearly October! Or perhaps I've just got the "baking bug". Whatever the reason, I've been in the kitchen coming up with more creative ways to put a healthier spin on childhood treats!
Today is Rosh Hashana. So while I should be slicing up apples (which we already did), I've been in the kitchen with my girls whipping up a new treat! This Vanilla Bean frosting we whipped up and served on toasty whole grain waffles with wild blueberries, while I was making apple butter in my crockpot. My little helpers chopped up the apples and we can actually smell the delicious cinnamon, apple aroma as the "apple butter" is nearly done. But that's for another post. We've got frosting on our hands (and my girls are literally licking their fingers).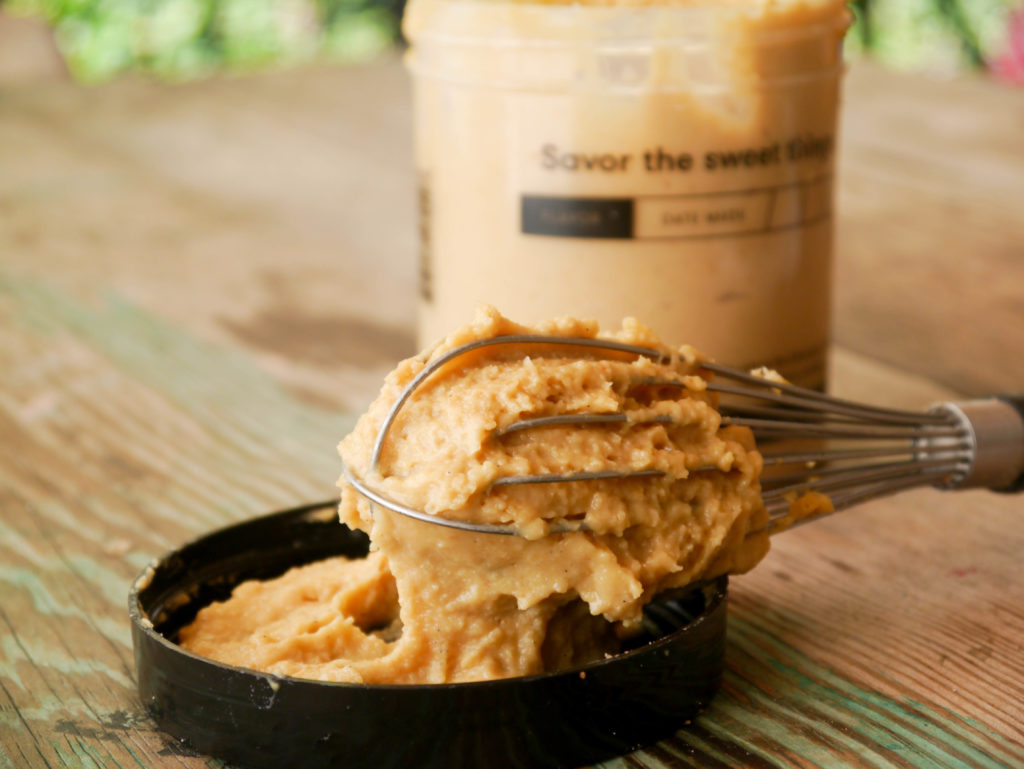 Now to be honest, this frosting is made with beans. Yes beans. Great Northern Beans. Although I probably could have used Cannellini beans, I found a can of northern beans on sale this morning. With my girls off school for an "unassigned day" which just happened to fall on the day of the Jewish New Year, I slept in, took the day off and we all took a field trip walking to Gelson's when I finally got up and around. I dreamt up this frosting on my way to the store while they cajoled and played, running and skipping most of the way to the market (a 20 minute walk).
And I'd be remiss not to mention I did add in some protein powder to add to the flavor and bump up the protein content. Yes, beans have some protein but not a huge amount (but they do add in fiber and B vitamins, too!) So I pulled out my Paleo Pro Aztec Vanilla Collagen Powder, my can of Northern Beans, Vanilla bean paste (I think it's better than extract), maple syrup and the rest of the ingredients and processed it all in my Cuisinart food processor. Couldn't be simpler!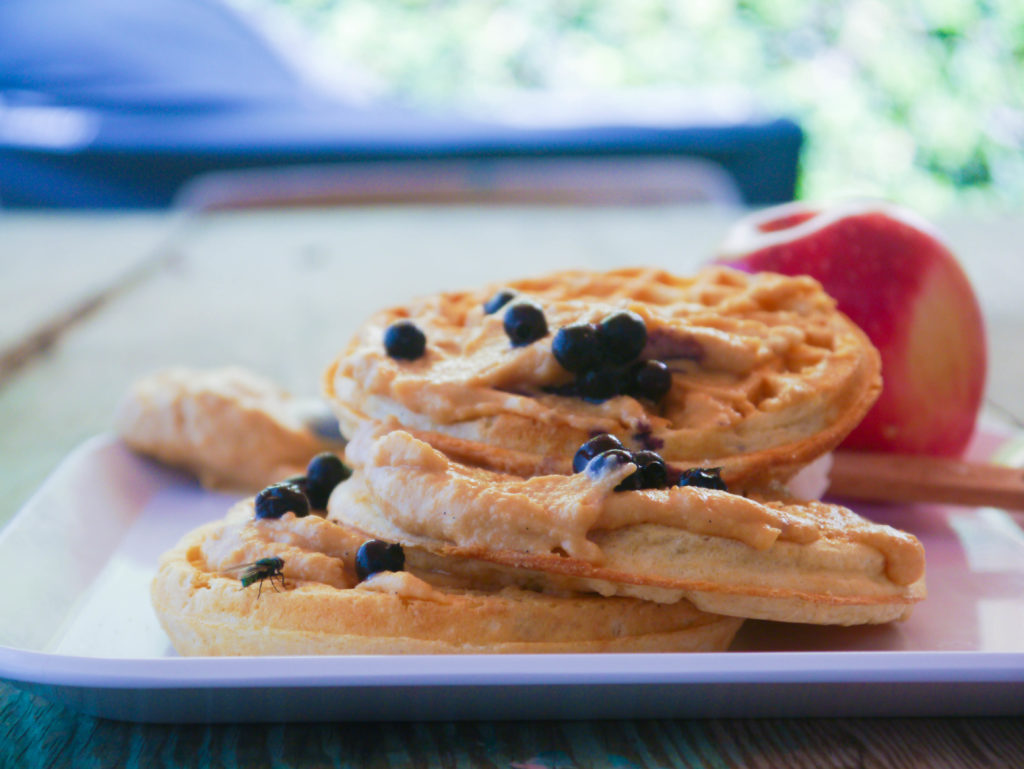 The recipe may very well be a knock off from my Chocolate BB Frosting, but this one's got protein powder instead of Cocoa. I was sure it would work, since the consistency of the former came out so thick and creamy, spun like frosting. And it certainly did!
Here's the recipe below.

Vanilla Bean Frosting
Ingredients
1 can Great Northern Beans
2 scoops PaleoPro Aztec Vanilla collagen powder
3 heaping tablespoons of Peanut Butter (or Cashew Butter)
6 tablespoons Maple Syrup
2 tablespoons Truvia (or Swerve no calorie sweetener with Erythritol)
1½ teaspoons Vanilla bean paste
4 tablespoons coconut flour
¼ teaspoon sea salt
Instructions
Place all ingredients into a food processor.
Blend until fully incorporated for a smooth, creamy, frosting-like consistency.
Nutrition Information
Serving size:
2 tablespoons
Calories:
75
Fat:
2g
Carbohydrates:
10g
Sugar:
5g
Fiber:
2g
Protein:
4g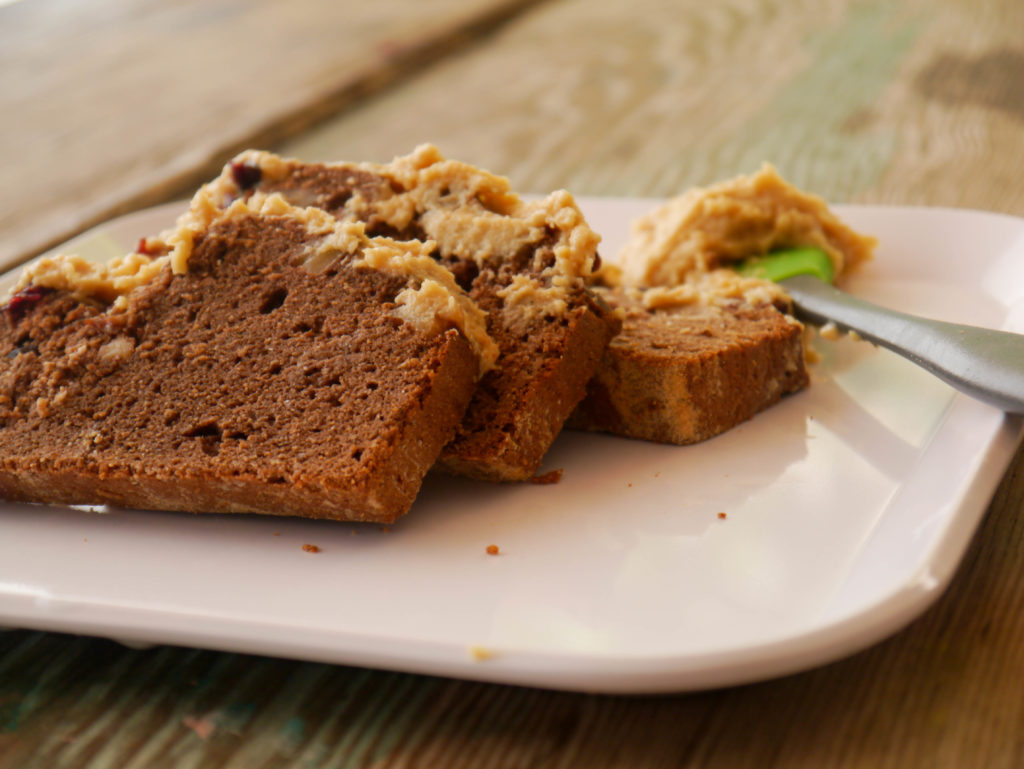 I'm sure you don't need any help figuring how to eat this up. But just in case 😉 — Spread it on your cupcakes, use it as a dip for frruits/veggies like apples or celery (maybe even for a Ants on a Log like Shannon Garcia's Sweet version with a S'mores appeal) or enjoy it spread up on waffles, like we did for lunch! And BTW: This picture of my Splenda Natural's sweetened Chocolate Cranberry Walnut Bread with Vanilla Bean Frosting was simply for the "photoshoot" but I'm sure one of us will be enjoying this treat tomorrow. Although I can't lie, I did break off a little piece to taste how it worked together. 🙂