Okay, call me hooked! I've just prepared another smoothie bowl — and I'm loving how easy and delicious this is!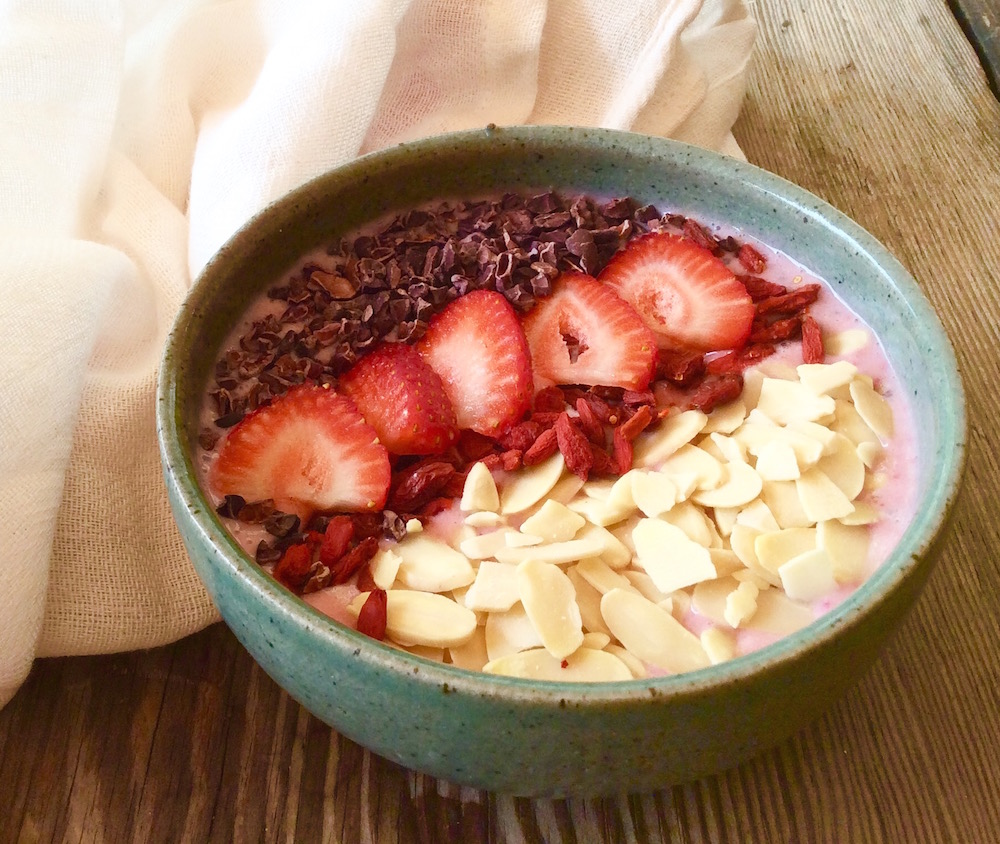 Strawberry Banana Smoothie Bowl
This one is packed with potassium-rich banana and fresh Vitamin-C containing strawberries. And the topping alternatives couldn't be more exciting. I reached into my cubboard and grabbed cocoa nibs, goji berries and sliced almonds. I love the combo of strawberries and chocolate. And crunchy sliced almonds just add to the great taste and texture. Goji berries add chewy and slight tanginessness. It is all around a balanced treat, both in terms of health and taste/texture.

Strawberry Banana Smoothie Bowl
Ingredients
2 Tbsp chia
6 strawberries, medium
2 strawberries, sliced
½ medium banana,, sliced
½ cup nut milk
1 Tbsp almonds, sliced
1 Tbsp Goji berries
1 Tbsp cocoa nibs
Instructions
Blend strawberries, banana and nut milk in high-speed blender.
Pour into bowl.
Mix in soaked chia.
Top with almonds, Goji berries, cocoa nibs and sliced strawberries.
Yum