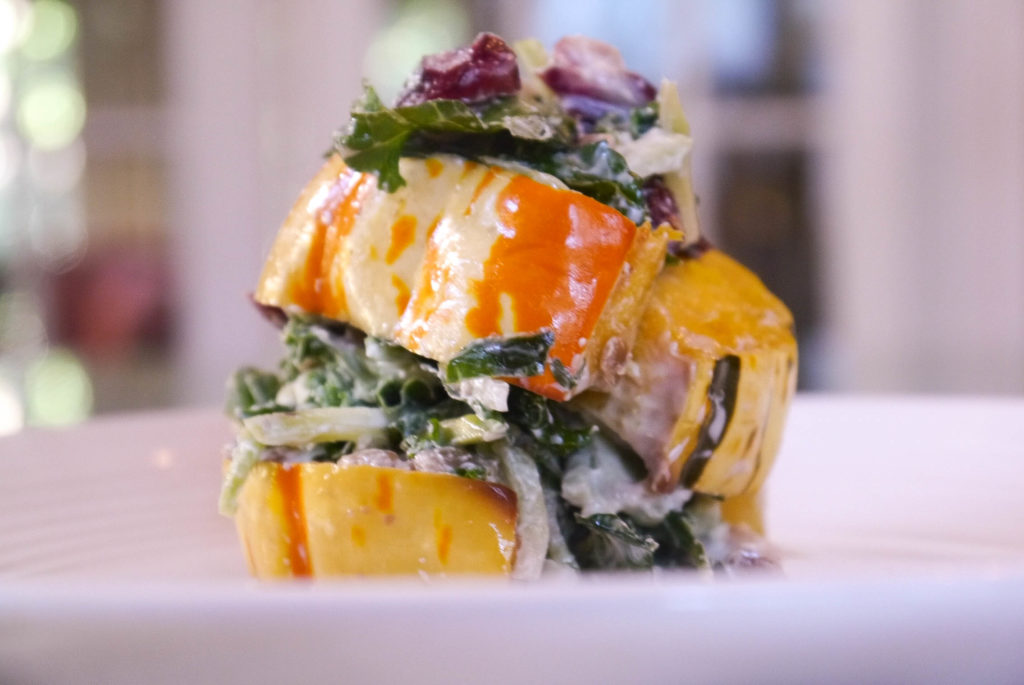 Whether you think about it or not, you have probably enjoyed many Recipe Mash-ups over time. It's like the best of both. From Leftover turkey, cranberry relish and roasted sweet potatoes to a delightful potpie, all of re-purposing (enjoying your leftovers) is basically a mash-up.
Soups — I consider these the original "mash-ups" to be resourceful and save those leftover scraps for another meal. Today we enjoy recipes that were derived from the need to extend meals. And we create new ones because mixing and matching up veggies, protein and/or whole grains in a broth can be quite delish!
Salads — are my favorite type of mash-up, because often I start with a loose green leafy based and compile it with leftover protein (maybe chicken from the night before, diced), more veggies (sautéed Brussels sprouts seasoned with garlic and a bit of sea salt)…and more veggies (whatever else is in my veggie crisp drawer – carrots, mushrooms, radish?) you get the idea!
Sandwiches — One of my favorite sandwich mash-ups is combining the gooey-ness of grilled cheese with some turkey slices and warmed sauerkraut.
Your turn: You Name it! (What are some of your favorite Mash-ups?)
Delicata and Slaw – A Mash-up Made in Heaven
This Roasted Rosemary-Infused Delicata Squash paired so nicely with my go-to Sweetart Coleslaw, I couldn't help but share my delight in such an unlikely pairing. Somehow, the colors and flavors (and texture) just work – a perfect compliment to each dish and a satisfying snack.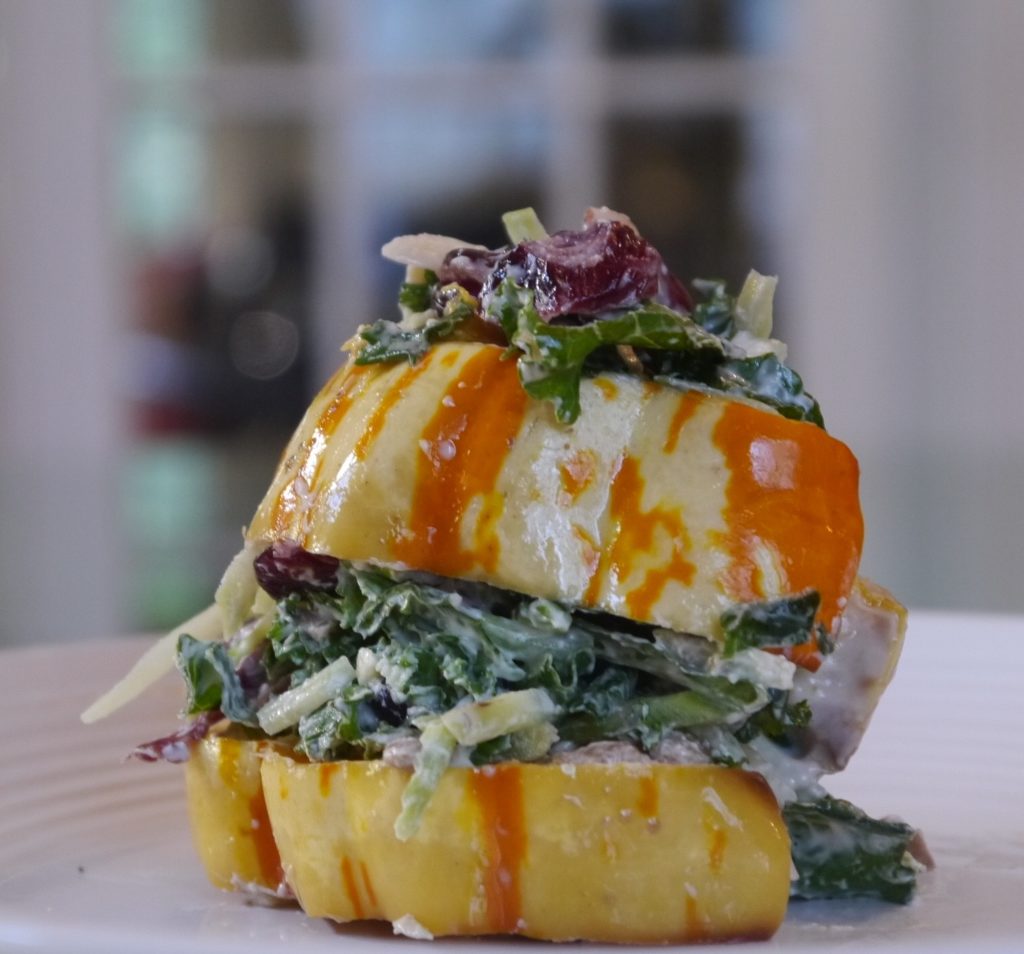 Get the recipe for my Rosemary-Infused Delicata Squash
Get the recipe for my Sweet-Tart Coleslaw  (or try my sweet-curried version here)
Put it all together and ENJOY!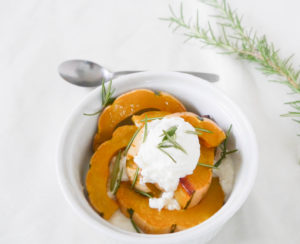 Yes, they are both great on their own, but together they certainly are a winning combo! And will make a fun, festive appetizer for your next gathering.