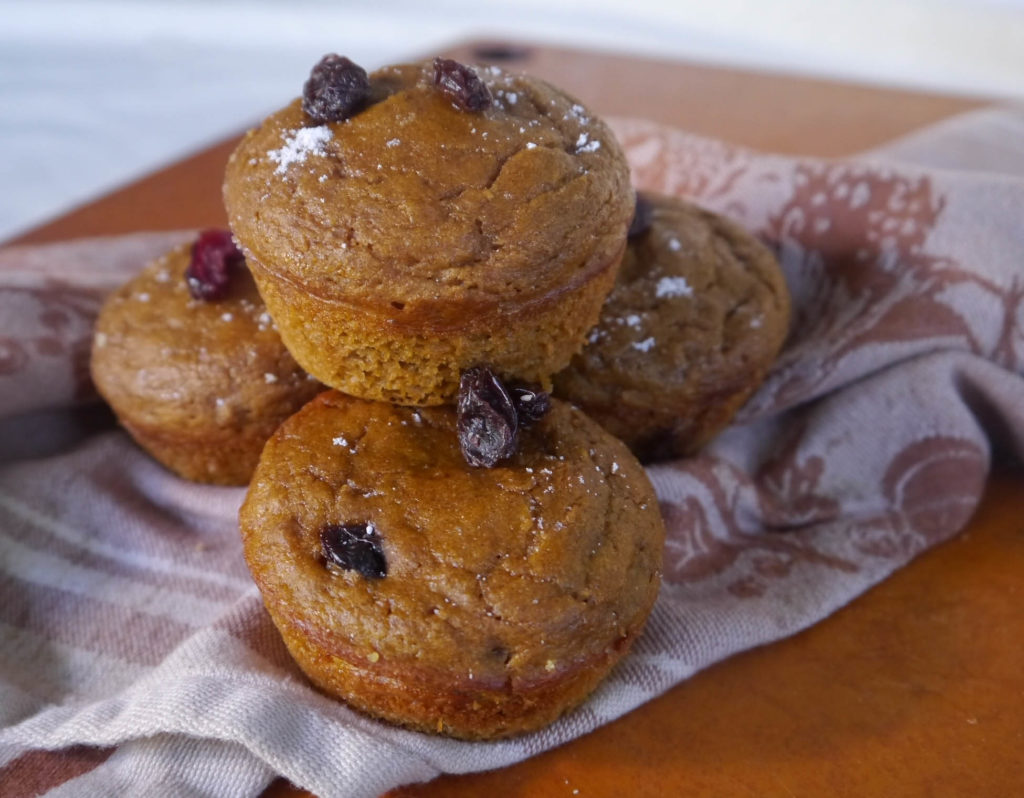 Do you love to bake? I sure do. Especially in the Fall when there's such a variety of color, flavor and hearty texture. The leaves are turning beautiful hues of golden, crimson and brown and I'm loving all things autumn. And although these muffins are fitting with cranberry and pumpkin, the basis for these muffins came from the desire to use cereal (GrapeNuts specifically).
Cereal for Muffins – absolutely!
Here's why cereal became my basis for this muffin recipe. GrapeNuts are delicious in a bowl of milk – the cereal is one of my girl's favorites. A hearty, wheat-based cereal, this one is sure filling. So when my girls eyes grow bigger than their stomach, I end up with a bowl of soaked GrapeNuts – the milk has all absorbed into the hearty crunchy "nuts," leaving me with a bowlful of mush. Delicious as it may be (and it sure is), if I were to put that in the fridge for later, it wouldn't look too appetizing.
Hubby hates to discard, and I love to re-purpose. So that's how this recipe was born: leftover GrapeNuts, a little pumpkin on hand, and an inspired recipe I googled (that happened to be from a blog I already follow). I love Fountain Avenue Kitchen – and Anne Fulton's Pumpkin bran muffins looked absolutely divine. I just didn't have all the ingredients – so I used her recipe as inspiration.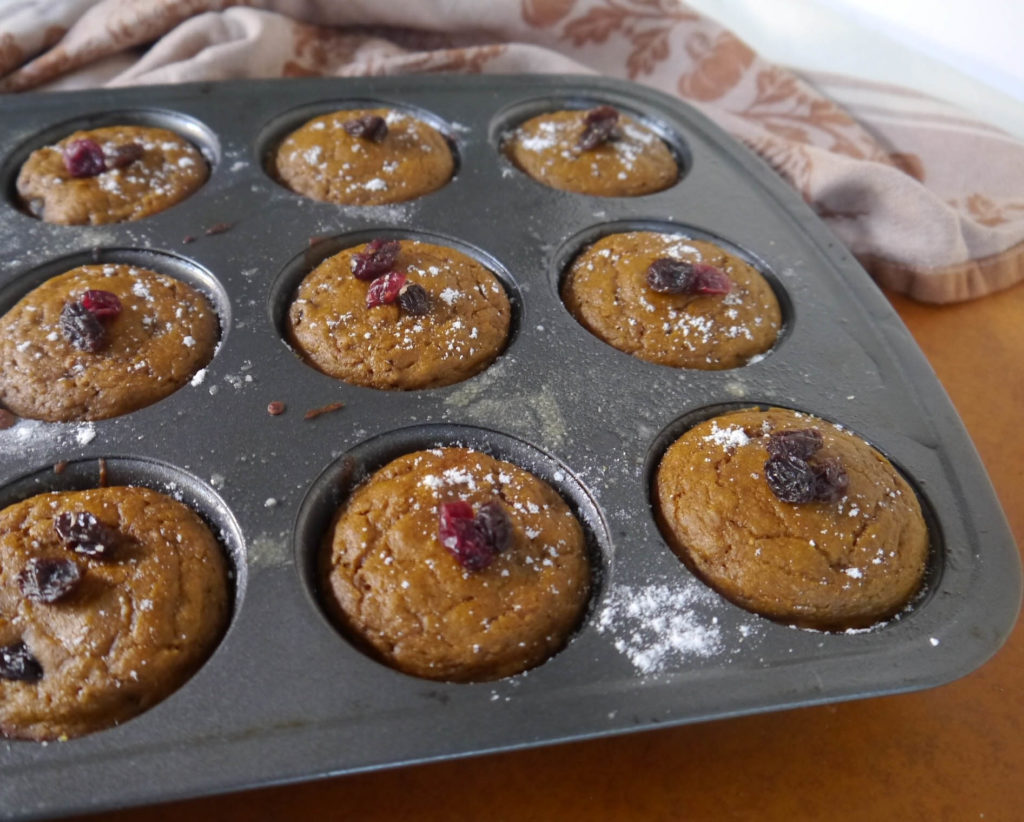 These are delicious, golden and fluffy, not dense like you might expect from a typical bran muffin. The pumpkin was just enough – not too overwhelmingly pumpkin (even though I love the taste), but a nice natural sweetness that's not too cloying. And of course the cranberries always add a nice touch of color and pop of flavor.
Here's the recipe for my Pumpkin Bran Muffins
Pumpkin Bran Muffins (made with GrapeNuts)
These pumpkin bran muffins were inspired by Anne Fulton of Fountain Avenue Kitchen. But made out of a desire to use up GrapeNuts my kids left soaking in their bowls.
Ingredients
7.5 oz pumpkin puree (1/2 of a 15 oz can)
1 cup GrapeNuts (soaked in milk)
½ cup dried cranberries
¼ cup Splenda Naturals Blend w/ Stevia
1 Tbsp Molasses
2 eggs
¾ cup Whole, Plain Yogurt
1 cup all purpose flour
1 tsp pumpkin spice
1 tsp baking soda
1 tsp baking powder
¼ tsp salt
Instructions
preheat oven to 375ºF.
In a mixing bowl, combine pumpkin, soaked GrapeNuts, Splenda, Molasses, eggs and yogurt.
In another bowl combine flour, baking soda, baking powder, spice, salt.
Blend wet mixture into dry mixture.
Refrigerate for a couple hours.
Line a muffin tin (or lightly grease).
Scoop batter into muffin tin with ice cream scoop.
Bake for 25 minutes or until toothpick comes out clean.
Cool and serve.
Disclaimer: From time to time, I'll mention a brand or two I use in a blog post, such as the mention of GrapeNuts in this recipe. It happens to be a cereal we (my family) likes and one that I generally keep in stock. This post was not sponsored.