Having been around the block once (not twice, but with two in tow — #twins), I can definitely say that Natural Baby Food is a book new mommas will definitely want to keep. Not just for the present time – but for years to come!
It's been a while since I've cared for an infant (well, two, that is) and my twin girls are certainly beyond Toddler years. Next week they'll be 8 years old!! But when I received this Natural Baby Food book to review, I was delighted to see how well many of the recipes still fit into my family's diet. That's because Dr. Sonali Ruder provides recipes for Toddler's, too! Because once your child is beyond the puree* stage, working up to solids and building healthy flavor/texture combinations is important for their development. And even Toddler-friendly recipes can appeal to adults, too! I'm looking forward to trying her Beef Stew recipe when the weather cools.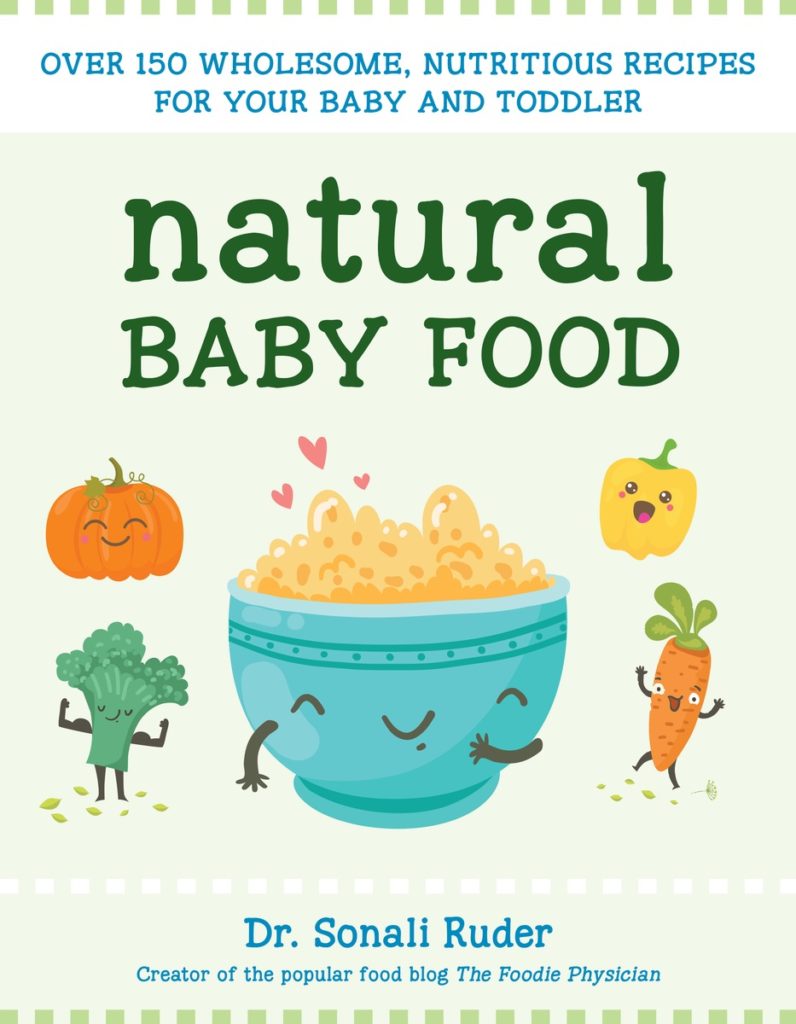 A Must-Have Book for New Moms
Whether you are a new parent or a mommy who's been around the block, the recipes in Dr. Ruder's book are worth trying (and keeping) because they are simple-to-make and absolutely delicious. In addition to tasty recipes, Natural Baby Food  is so thorough. It provides detailed guidance through each stage of babyhood — with allergy info., safe feeding and more.  There are charts on Vitamins and their functions, Spices and their usage, a sample feeding menu for first time solids, and even what to do if your baby is choking (and, yes, one time my baby once actually turned blue).
I highly recommend Natural Baby Food to new moms. And because a lot of the later staged recipes are so appealing and still quite simple-to-make, this is one book they can keep for years to come. (As I can assure you, being a mom to grade-school kids keeps you quite busy and any good time-saving recipe is a welcome resource).
Dr. Ruder proves that "baby food" doesn't have to be boring. Even her more advanced pureés are culinary-worthy combos. For example she's got a "Black Beans, Mango and Avocado" — that's a combo I could enjoy whole in a taco or lettuce wrap and "Gingery Carrots with Apples" — In fact, I've enjoyed a Carrot Apple Ginger juice drink at my local juice bar. And if you're gonna make a dish for your Toddler, why not make it a dish the whole family can enjoy.
The following two recipes turned out great as expected. I've been following Dr. Ruder's popular food blog The Foodie Physician for years and I've never been disappointed.
"C" is for Carrots and Cauliflower (2 tasty recipes)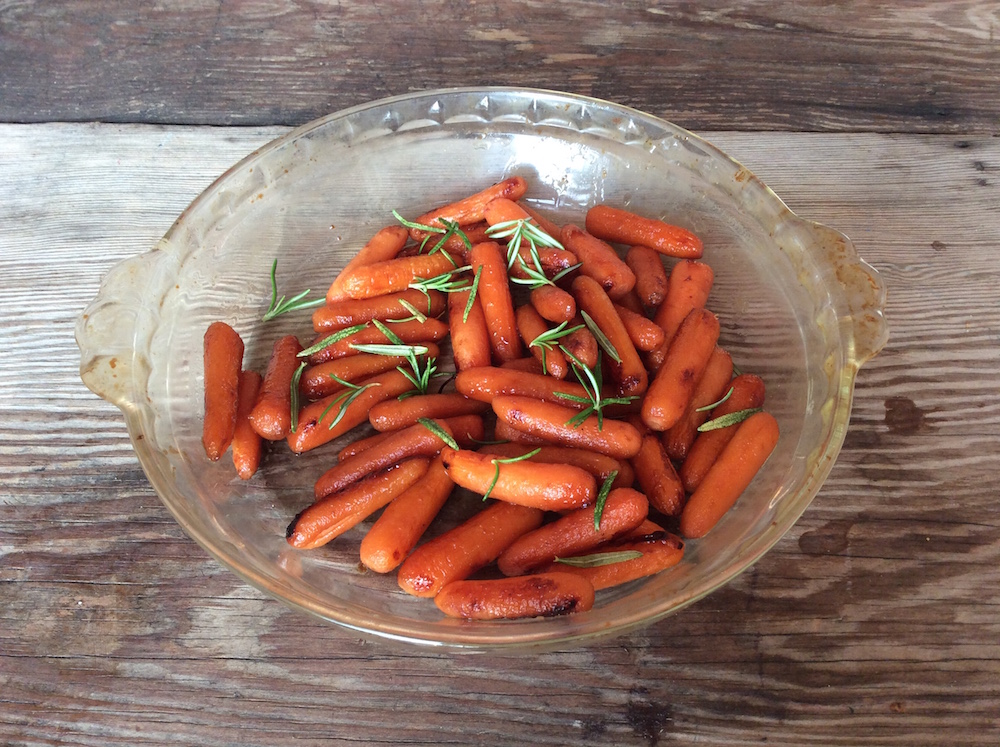 These Miso Maple Roasted Carrots bring unique flavor intensity.
I decided to try this carrot dish, because, well, I already had carrots in the fridge. I've also wanted to try other ways to prep them besides steaming and roasting them with root veggies. This dish turned out great!! I added rosemary garnish because I have a lot of Rosemary in my garden.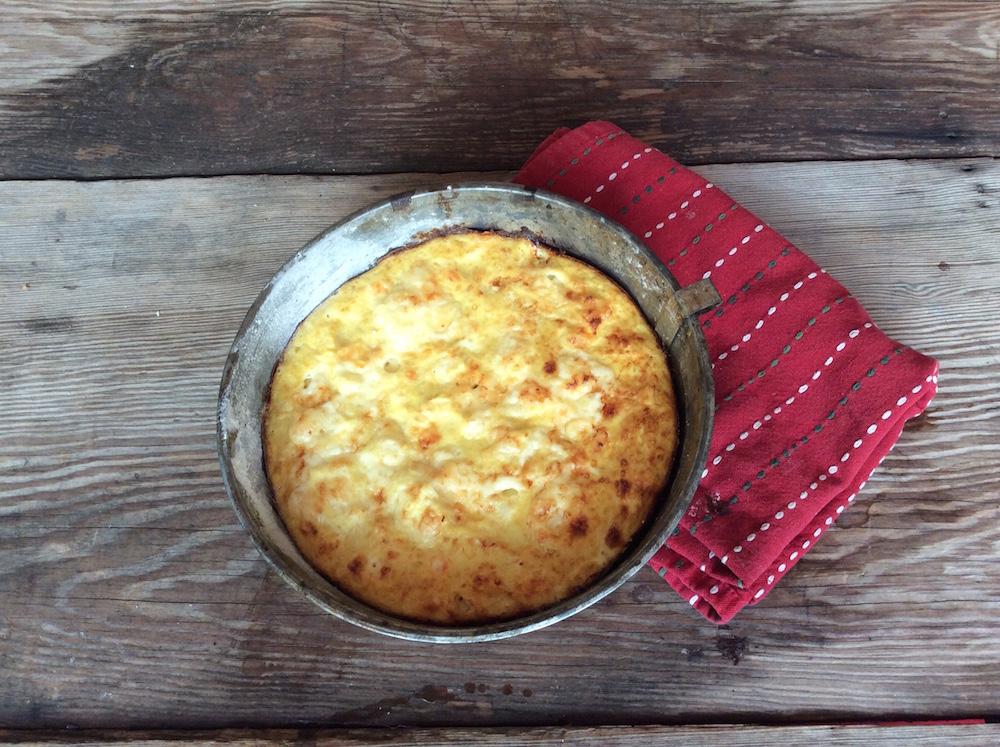 This Cauliflower Cheesy Bread is as easy as pie! (Well, much easier. lol!)
With one great dish ready to serve, I thought, why not another. So I figured to keep my dining experience veggieful, I'd prepare the cheesy cauliflower bread. All I needed now was a protein, and I'd already had that covered with my poached salmon. Here's how the cauliflower cheesy bread turned out — delicious!!