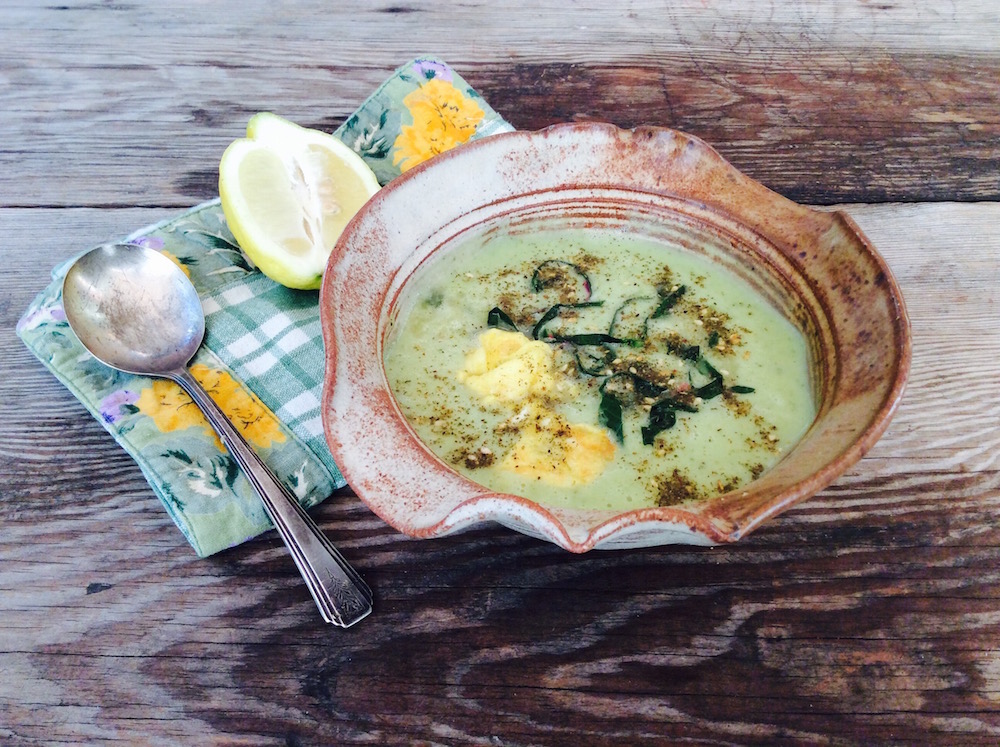 It's been a lazy summer week. We had just returned from Georgia on a delayed flight on Monday. Our evening arrival was 3:00 am EST. So we've been a little off since then. The past two hot days, we've slept in, strolled to my father-in-laws to take the girls swimming (usually by 2pm), then we read, rested in the sun, watched some TV and took it easy.
Today was a more productive day. We got up a bit earlier, cleaned house and later this afternoon took a stroll to do some errands (paint for my hubby's household handy projects and some shoes for my girls). Luckily we are within 10 minutes walking time to Marshalls and the local hardware store. Heading back we decided to check out the Thursday Farmer's Market just across the street (near the Metro) and bought some zucchini, strawberries and peaches. So I was inspired to cook with my fresh Zucchini and prepare my tried-and-true recipe for a delicious creamy Zucchini Soup.
Here's my simple, easy dinner _ a creamy zucchini soup with basil. I topped it with some egg to get in protein. The recipe is below.

Creamy Zucchini Soup
Ingredients
2 large zucchini, chopped into chunks
1 large onion
1 Tbsp butter, unsalted
1 Tbsp olive oil
2 cups low sodium chicken or veggie broth
1 large handful of basil leaves
½ lemon and your favorite seasoning (i.e.: salt & pepper, cayenne, italian blend, zaatar)
Instructions
Heat olive oil and butter (or just use 2 Tbsp olive oil and omit butter) in large soup pot.
Add chopped onion and cover.
Heat until onion just soft.
Add zucchini, cover, and heat until al dente.
Add broth and basil and continue to heat until zucchini just tender.
Process half the soup in a high speed blender (I used NutriBullet).
Mix creamy mixture with chunky mixture.
Squeeze in lemon juice and sprinkle on pinch of your favorite seasoning.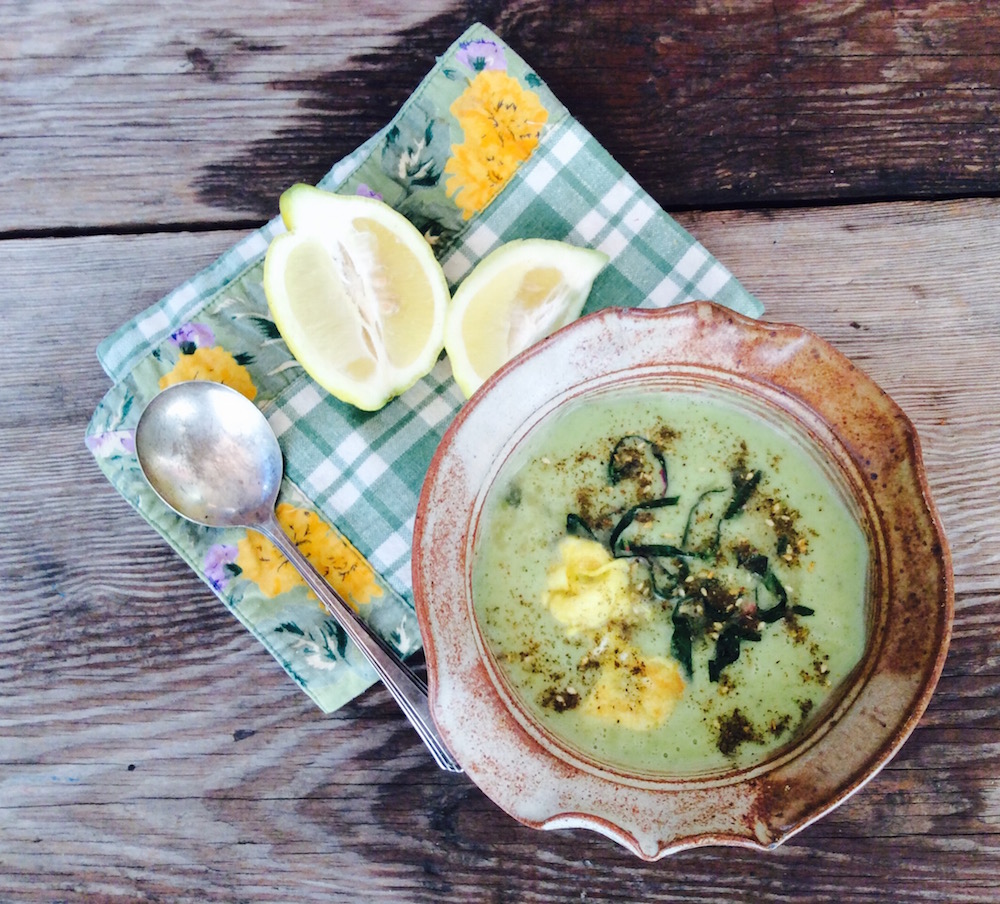 Vary the soup by adding in broccoli, potatoes and topping with even more sautéed onions. It's a delicious way to enjoy zucchini, one of my favorite summer-time veggies.