Cranberries are great, even in the summertime. Think, refreshing cranberry juice on ice or a cool sorbet. Or why not, even stew them in seasoned juice and let them cool for a yummy jam-like treat! 

Include This Simple Cranberry Agrodulce in Your 4th of July Spread
On Thanksgiving I often enjoy making a traditional agrodulce, requiring hours of preparation/heating — resulting in a well-seasoned, tangy, sweet chutney we love. But, with the intense heat of the summer, I like to stay cool. So I tend to spend less time cozying up to the stove and more time outdoors. So I wanted to keep it simple, yet still retain a nice type of jam-like treat. So I started with frozen cranberries to stew in Cranberry Juice cocktail, adding the sweet tangy seasonings to blend into a wonderful "jam". And the color is perfect for the 4th of July Celebration.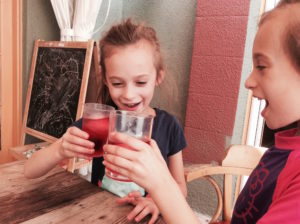 I want to thank The Cranberry Institute for supplying me with the marketing tools, ingredients and helpful tips for making cranberries a delicious healthy part of our diets — no matter what time of year. The cranberry juice was a no-brainer for a stewed fruit recipe, but did you know it can also be used to make recipes such as cranberry-juice sweetened Baked Beans?! Check out the yummy recipe!
And Ailish & Julia not only loved my cranberry agrodulce, they were especially thrilled to drink the Cranberry Juice with the ice balls we made using our fun new kitchen tool.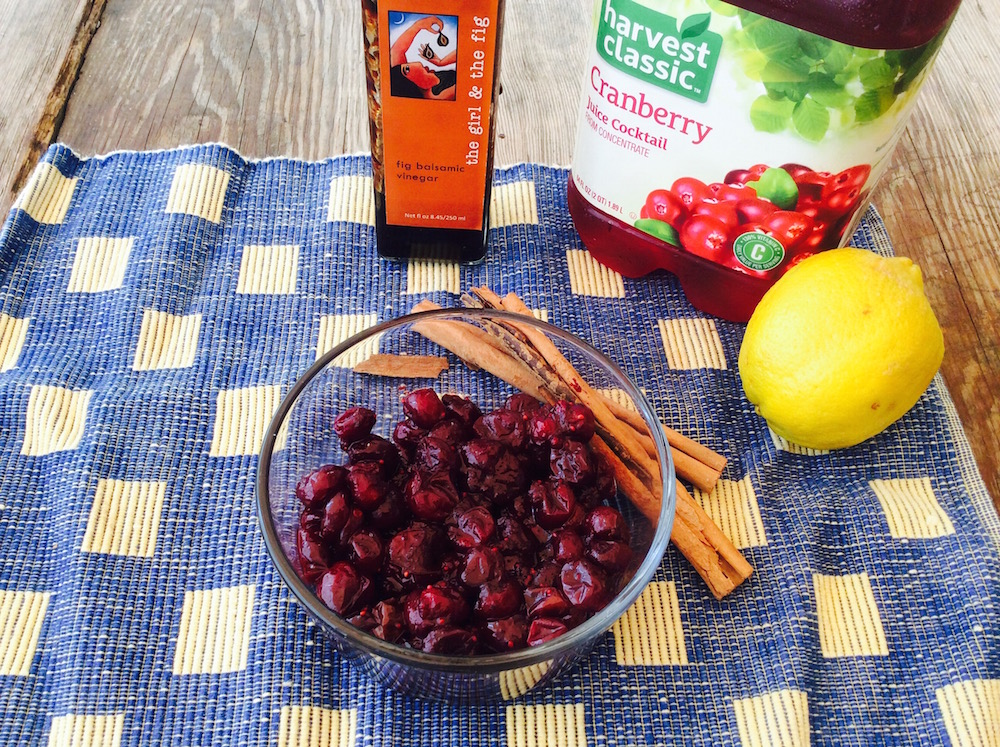 5-Ingredient Cranberry Agrodulce
Cranberry Agrodulce
Ingredients
1.5 - 2 cups frozen cranberries
¼ cup cranberry juice
½ tsp of cinnamon (or to taste)
2 Tablespoons Fig Balsamic Vinegar (aged Balsamic Vinegar)
2 packets of Stevia
Instructions
Stew cranberries in pot over stove at medium heat with blend of juice, cinnamon, Stevia and Balsamic until it thickens.
Mix and cover.
Remove from heat, cool.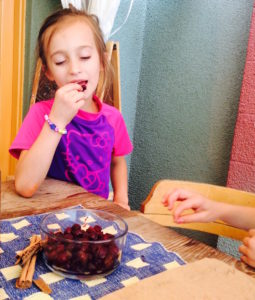 Here you can see how my girls enjoyed my Cranberry Agrodulce recipe. Julia is savoring it while Ailish reaches for more!
Disclaimer: Although I was provided with cranberry product, tips and marketing materials, I was not compensated monetarily for this post. Opinions are all my own.