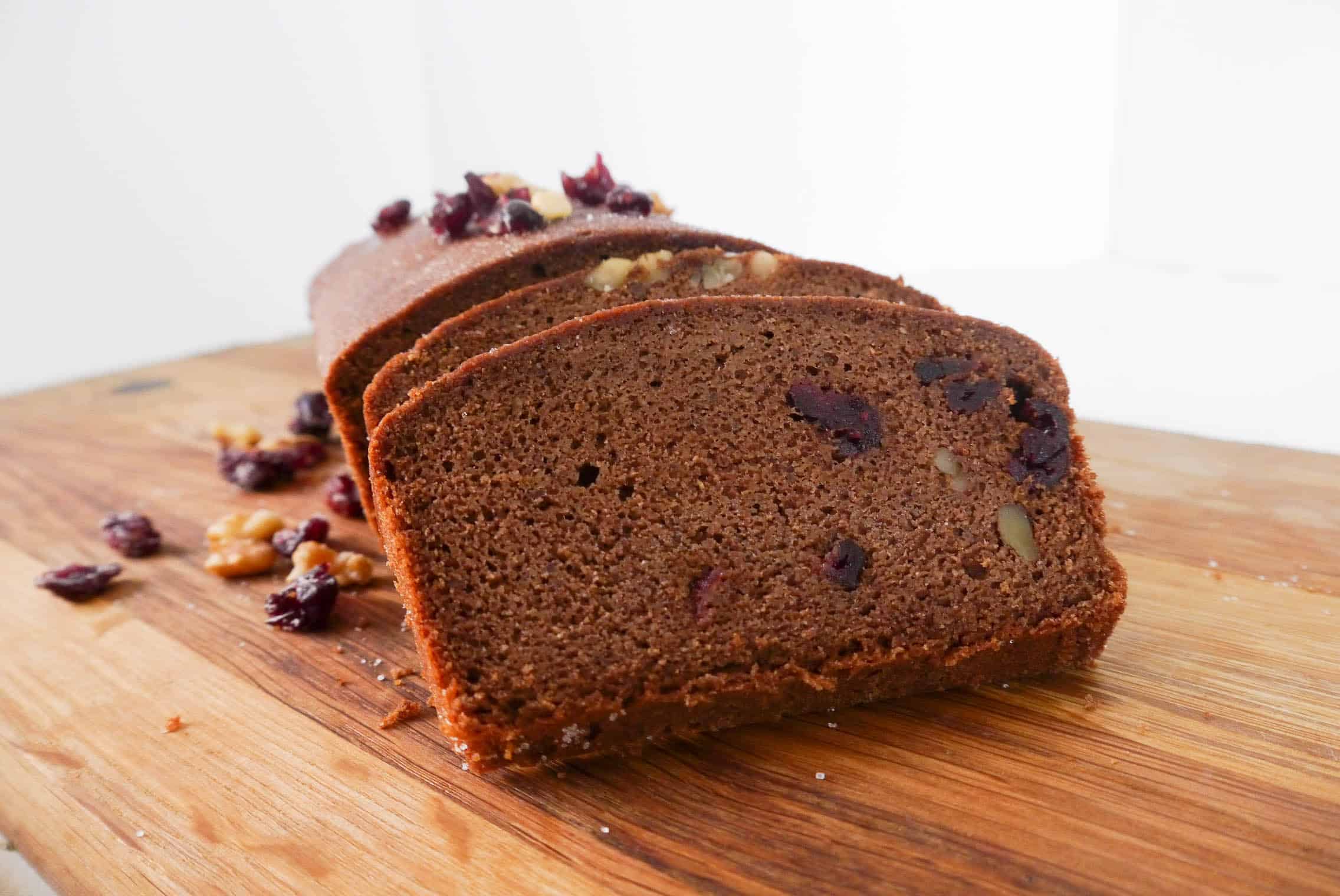 #AD   I received free samples of SPLENDA® Naturals Sugar & Stevia Blend mentioned in this post. By posting this recipe I am entering a recipe contest sponsored by SPLENDA® Sweeteners and am eligible to win prizes associated with the contest. I was not compensated for my time.
Hello friends! My chocolate addiction never ends. But thank goodness I have found many healthier ways to enjoy the goodness of antioxidant-rich cocoa without all the junk. I remember years ago trying to come up with the perfect brownie recipe albeit I wasn't so health conscious at the time. I came close to something I enjoyed, but never quite got what I was looking for. When I developed this particular recipe, I actually found the basis for what may become my newest improved decadent (but wholesome) brownie recipe. But you'll have to stay tuned for a later posting because this chocolate loaf came out so good — crumb, flavor, sweetness and all — and quite frankly the brownie recipe is still in the works.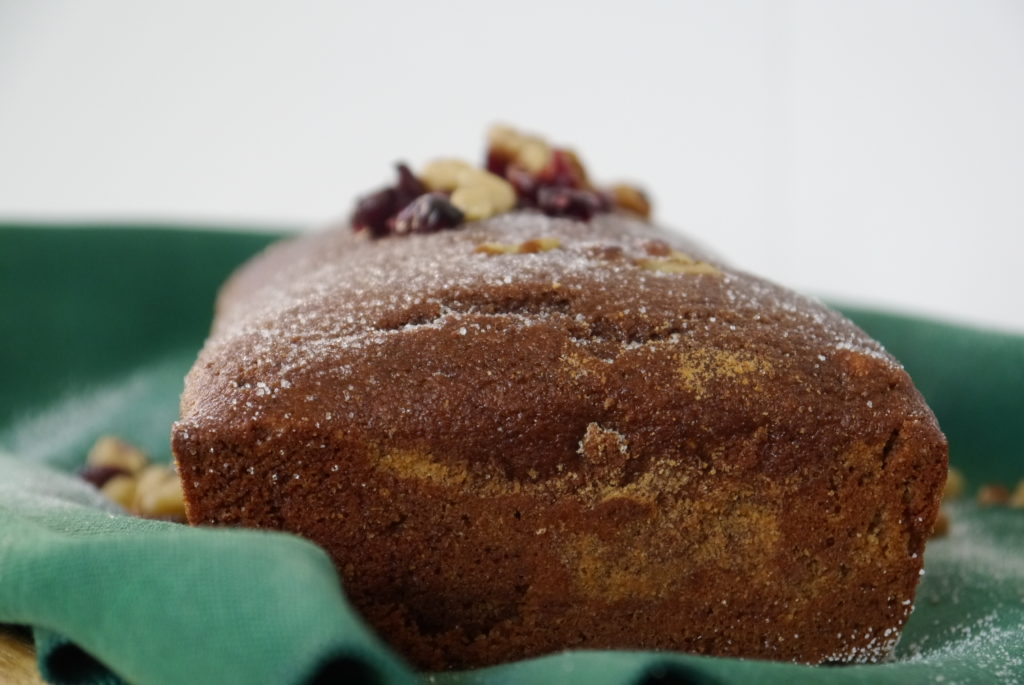 I used SPLENDA® Naturals Sugar & Stevia Blend for my sweetener and the amount for this cake was just right — not too sweet and not too bland. It was just right for the type of dessert I was aiming for. What's great about this sweetener is that it is made with a blend of natural sugar and Stevia so you get the sugar taste you desire without the bitter aftertaste. And the equivalents of swapping out sugar for this blend are clearly labeled on the package so it makes substitution quite easy. I used less, because I didn't need as much to get the amount of sweetness I desired.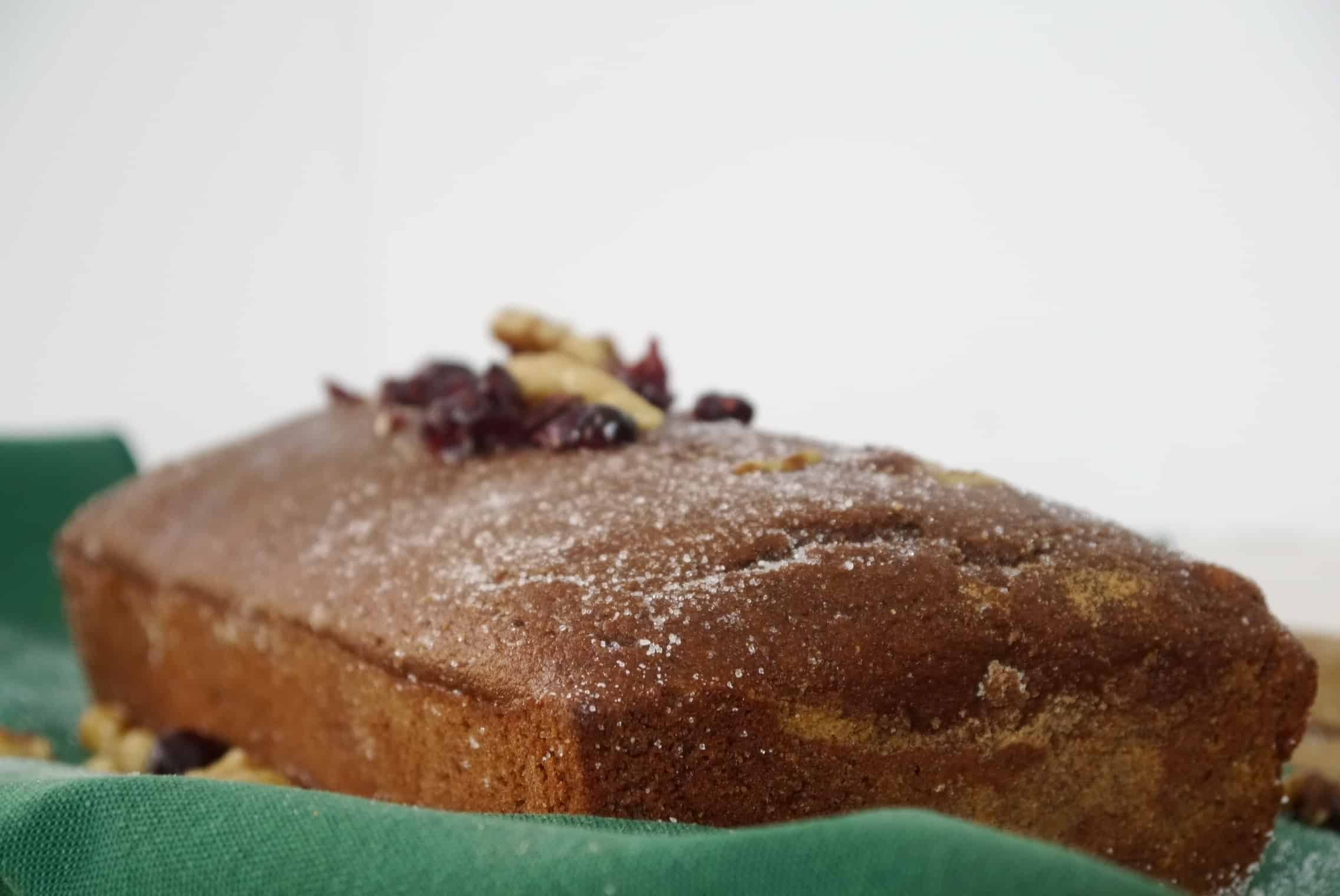 Quite simply SPLENDA® Naturals Sugar & Stevia Blend helps cut the sugar without compromising taste. The chemistry works just perfect, delivering a lovely crumb to this amazing loaf. I'd call my Chocolate Cranberry Walnut Bread a cake, but it's so wholesome, this dessert deserves more than just a generic sweet label. With wholesome ingredients including almond meal, eggs and flax meal, it's got 3g fiber and 5g protein per 150 calorie slice. Not too bad for something so yummy. So let's just call it a wholesome treat! (Although your taste buds will tell you its "dessert".)
What Makes SPLENDA® Naturals Sugar & Stevia Blend so great?
SPLENDA® Naturals Sugar & Stevia Blend is made from only 2 non-GMO ingredients: stevia & cane sugar
Great tasting with fewer calories.
50% Fewer calories than Sugar.
Use SPLENDA® Naturals Sugar & Stevia Blend anywhere you would use sugar.
A 1⁄2 teaspoon of SPLENDA® Naturals Sugar & Stevia Blend gives you the same amount of sweetness as a full teaspoon of traditional sugar.
No Bitter Aftertaste
SPLENDA® Naturals Sugar & Stevia Blend gets its unique sweetness from Reb D, one of the tastiest parts of the stevia leaf.
No artificial ingredients or added flavors
Why is SPLENDA® Naturals Sugar Stevia Sweetener Blend considered natural? We understand that consumers may interpret "natural" in different ways. For us at the SPLENDA® Brand, natural means using non-GMO ingredients that are subjected to minimal processing to ensure quality, consistency, safety, and great taste, with no added artificial flavors, no added colors, and no artificial ingredients. For more information on how SPLENDA® Brand does natural, please see our website http://www.s- plenda.com/naturals.
For additional product information, please visit splenda.com.
Made with SPLENDA® Naturals Sugar & Stevia Blend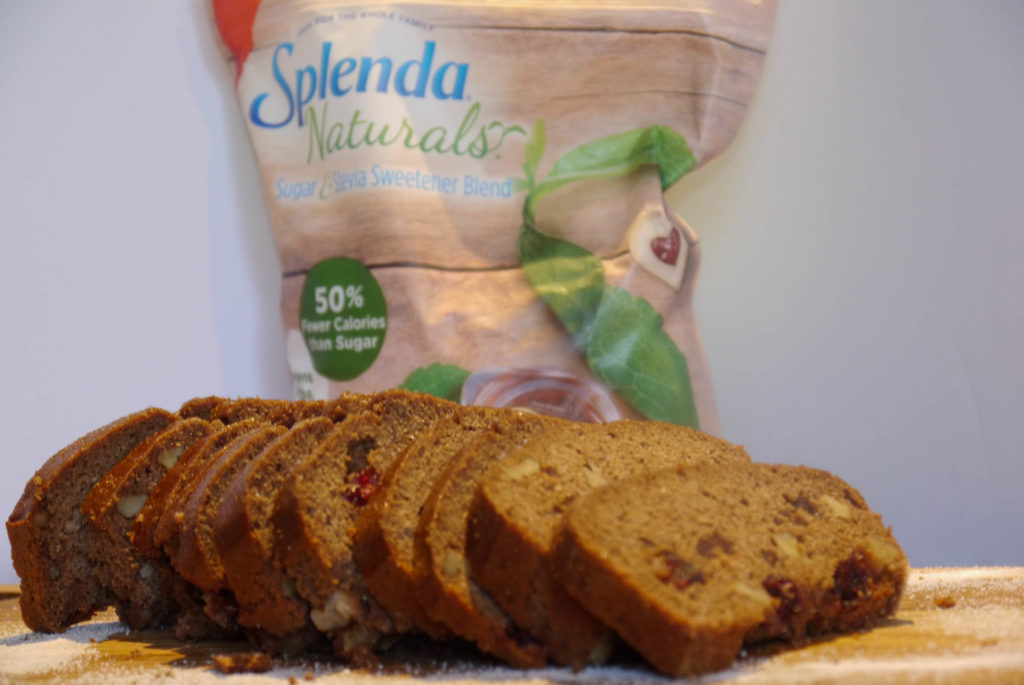 This Chocolate Cranberry Walnut Bread is flourless, gluten-free AND lower in sugars and calories thanks to SPLENDA® Naturals Sugar & Stevia Blend. Check out the recipe below:
Chocolate Cranberry Walnut Bread
Recipe type:
Reduced Sugar, Flourless cake
Ingredients
1¾ cup almond meal
1 Tbsp Coconut flour
¼ cup cocoa, unsweetened
¼ cup flax meal
¼ tsp salt
5 eggs, large
½ tsp baking soda
1 Tbsp apple cider vinegar
½ tsp vanilla extract
⅓ cup Splenda® Naturals Sugar & Stevia Blend
¼ cup walnut pieces
¼ cup dried cranberries
Instructions
Grease and flour (with coconut flour) a non-stick loaf pan.
Preheat oven to 350ºF.
In a food processor pulse together almond meal, coconut flour, cocoa, flax meal, Splenda® Naturals Sugar & Stevia Blend, salt, and baking soda.
Add eggs, one at a time - pulsing after each addition.
Add vanilla and vinegar and pulse until well blended.
Remove lid of processor and stir in walnuts and cranberries with a spoon.
Use a spatula to pour batter into greased/floured baking pan.
Place in oven for 25 minutes.
Cover with foil and continue to bake another 5-10 minutes until toothpick comes out clean.
Notes
1. Don't overcook. It is okay to remove cake if mostly firmed with just slight moist at very top where it begins to crack at top. The heat of pan will continue to cook it.

2. Let cool completely.

3. If you don't have almond meal, you can grind whole almonds in a high speed food processor (i.e. NutriBullet) to make almond meal (it's just ground almonds).

4. Net Carbs: 8g
Nutrition Information
Serving size:
1/16 loaf (1.2 oz)
Calories:
148
Fat:
10g
Saturated fat:
1.3g
Unsaturated fat:
8g
Carbohydrates:
11g
Sugar:
7g
Sodium:
99mg
Fiber:
3g
Protein:
5g
Cholesterol:
58g