The boxes arrived on my doorstep one morning and my kids were delighted to see what we got! Tubs, tubes, squeezables, drinkables — yes, Greek Yogurt in various flavors and packages. Chobani has packages designed with "Doc McStuffins" and other fun, kid-friendly characters like "Batman" and "Winnie-the-Pooh". My fridge was well stocked with these great yogurt options. I even had to reorganize to fit all of Chobani products in.
Thanks to my friends at Chobani for Sponsoring this post!
Chobani Greek Yogurt: Convenient and Fun!
Greek Yogurt is one the simplest foods —it's  top three ingredients being fresh milk, cultures and fruit. And yogurt's got satisfying protein and calcium for strong bones, not to mention probiotics that support healthy digestion.
When it comes to convenience and fun, sometimes it's nice to have a pre-packed option #convenience #snack, whether for kids or adults. Think lunch boxes, snacks for after sports or even just a quick grab-n-go when you just need to get out of the door. Yes, busy working parents need options, too! Sure planning ahead is feasible – I've got plenty of make ahead ideas with tupperware and mason jars to package things well. But sometimes (especially as a mom), its just nice to have some easy go-to snack packs like Chobani's wide assortment of yogurt blends.
Check out these Chobani Meze dips — what a great surprise! Sure, I've made a handful of my own yogurt-based dips. But these were actually pretty good. And its quick and easy for an outdoor potluck. Yes, it's still warm (and hot) in So Cal. — Even in the Fall. In fact, we enjoyed dinner outdoors last night. This Chobani Three Pepper Salsa Meze dip gets a thumbs up from my hubby.
MEZE DIPS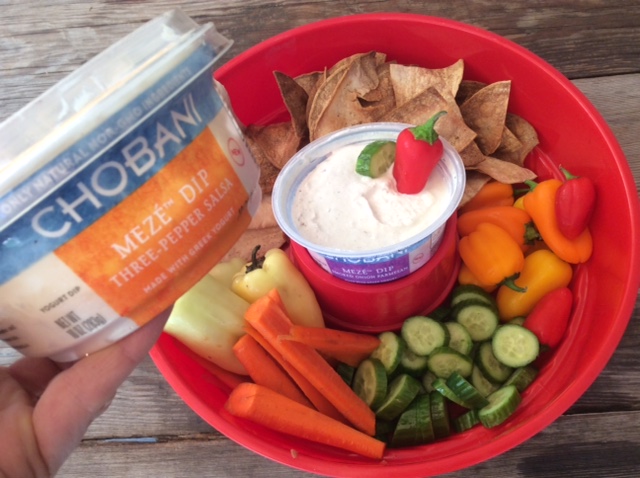 My husband and I enjoyed these grab-n-go drinkable options. And so did my girls. When I've got to run out the door to get my kids to school and then straight to the gym for yoga, this is an easily digestable eat for breakfast without weighing down on my performance. My girls loved it for after school snacks. It's shape is thin enough for even small hands. And look how inviting the fruit flavors appear on the packaging!
DRINKABLES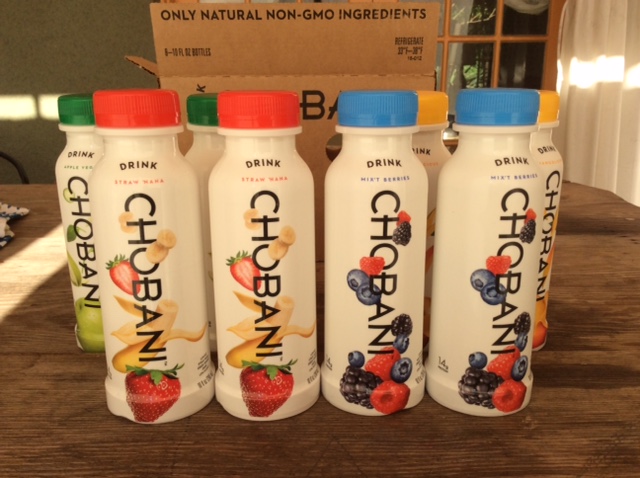 Chobani Kids® & Chobani Tots® yogurts are fun and tasty. With back-to-school season here, what perfect timing! Here are the squeezable my kids can't get enough of. The packaging is fun and look they've got Watermelon and Mixed Berries, two of my kids favorite type of fruits. What kid doesn't love WATERMELON!
SQUEEZABLES
To sum this up, Chobani's got flavors and textures (and even fun packaging) to suit a variety of individuals:
Yogurt for individuals who want a simple tasty snack that is low in calories.
Yogurt squeezables with kid-friendly packaging (they can open themselves and enjoy the fun characters).
And yogurt for those of us who just want plain Greek yogurt so we can be the "chef" and make our own flavor combo. I like adding fresh berries and oats for a quick, easy eat.
But remember we aren't just one, we have many preferences, so any of these yogurts can appease adults or kids – depending on their preference at the time.
Me: I have to admit, I'm a plain, Greek yogurt, kind of gal. That way I can add it to smoothies, create my own Beicher muesli (basically yogurt with oats, nuts & seeds), make my own tasty yogurt berry parfaits and so much more – like this tasty yogurt-based coleslaw my kids love.
That being said,  my kids so enjoyed trying all the new flavors and packagings Chobani has to offer. And my hubby was certainly a fan of the Drinkables and the Meze dips.
Disclaimer: Although I received product, opinions are all my own. : )