I love salmon! And it's easier to cook than you may think.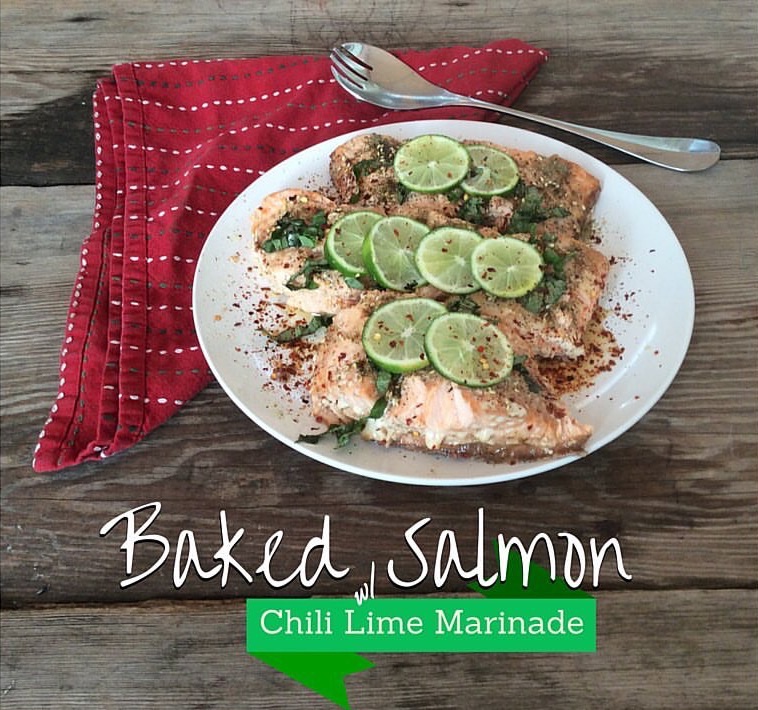 If you can take 5 minutes to wash and dry fish, add a simple home-made marinade, place in tupperware or a baking dish with foil (then lightly shake to coat well). You've already done half the work.
Simply place covered in refrigerator for at least an hour (overnight if prepping night before).
All you have to do is remove from fridge and let sit while preheating oven. Then bake in baking dish covered with foil for just 20 minutes. Then viola! Fish will be soft but easily flake and it will taste delish.
Below is one of my simple variations of marinade options.
 Baked Salmon with Chili Lime Marinade
Baked Salmon w/ Chili Lime Marinade
Ingredients
4 salmon filets
3 Tbsp olive oil
5-6 limes, juice
1 lime sliced thinly
1 Tbsp low sodium soy sauce
2-3 garlic cloves crushed
Sprinkling of chili flakes
Instructions
Spray a baking dish with olive oil cooking spray.
Add rinsed dry salmon filets.
Pour olive oil, soy sauce and squeeze lime juice onto filets.
Mix in crushed garlic.
Gently toss to fully coat each filet.
Cover dish with foil.
Marinade in refrigerator for 1-4 hours.
When ready to start cooking, remove dish from refrigerator and preheat oven to 425 F (about 10 minutes)
Cook salmon (covered in foil) for 20 minutes until fish flakes easily.
It's so good!
Q: What is your favorite way to cook up salmon?