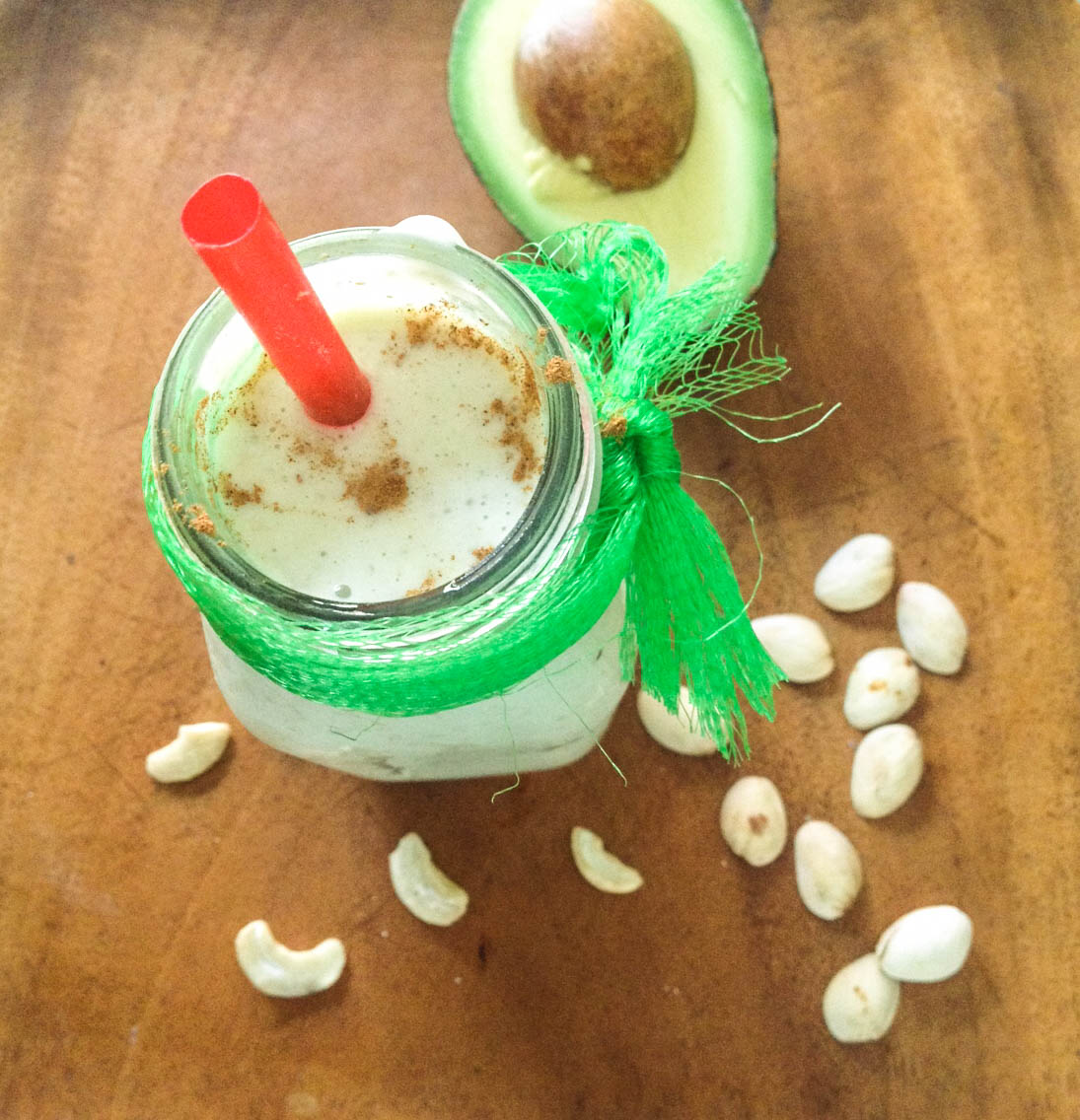 Creamy, Dreamy Avocado
I've had a whole week to work through eight tasty avocado recipes.  This past week, I've enjoyed one of my fav snack/desserts (1) Avocado & Banana Frosty – recipe by Meal MakeOver Moms; Cream of Wheat with (2) "avocado cocoa cream" (made with some of the same ingredients in the frosty which tastes essentially like chocolate pudding); (3) pumpkin muffins made with avocado/banana and even made some (4) avocado ice-cream (stay tuned for the creamy, refreshing recipe).
And here are the more 'savory' avocado-licious eats!: I also had various versions of (5) avocado on toast (avocado with thinly sliced spring onions, avocado with chopped egg & onion, avocado with smoked salmon….just to name a few) and a terrific (6) avocado & tomato salad w/ spring onion served up as a both a snack and incorporated into various leafy green salads (and this other great salad combo: (7) Avocado, Strawberry & Quinoa). Pictured below are a few of those dishes I've enjoyed, including my Black Bean, Corn & Avocado Bites:
Avocado "Pistachio Cashew Cream" Smoothie
One of the simplest and tastiest was this avocado (8) "Pistachio Cashew Cream" smoothie. Since avocado is a great way to make it creamy, I thought I'd kick up some flavor by adding cashew and pistachio to the mix. The banana is really optional since I already have a starchy fruit, but it tastes great with or without the banana. This smoothie makes a great meal replacement at just over 400 calories with 11g fiber and 11g protein, calcium and heart-healthy fats. But can make for a nice, filling snack if you cut the serving in half. I think it'd be perfect to replete after a morning or afternoon workout.

Avocado-licious Smoothie "Pistachio Cashew Cream"
Ingredients
½ medium avocado
1 cup almond milk, barista blend
½ - 1 cup water
ice, optional
3 dates
1 tsp maple syrup
½ tsp cinnamon
½ medium banana (can be optional)
1 tsp cashew butter
5 pistachios
1 Tbsp flax meal
Nutrition Information
Serving size:
16 oz
Calories:
430
Fat:
19g
Sodium:
150mg
Fiber:
11g
Protein:
11
Cholesterol:
0mg
I've had an avocado-licious week thanks to Calfornia Avocados!
Q: What is your favorite way to enjoy avocado?