Have you heard of aquafaba? If you guessed "liquid", you are on the right track "aqua" = water. It works quite well in egg-free baked goods. For example, these vegan brownies made with aquafaba turned out great!!!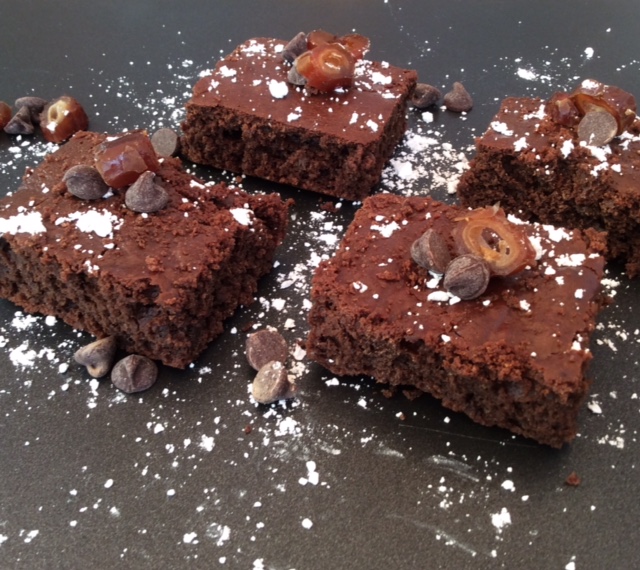 ---
Aquafaba? What's That?

If you haven't heard of Aquafaba, it's the new "egg substitute" with many good uses. It's the juice you'll find in a can of cannellini beans or chickpeas. Because it's got a residual "binding" protein leached out from the beans that soak in it, it works very much like an egg in keeping batter suitable for baking.  And it whips up so well, you can even use it as a whipped cream base for your vegan treats! So don't discard it, put it to use. Here's a batch of brownies I made successfully with the aquafaba (you can't even tell it's made from bean juice).
---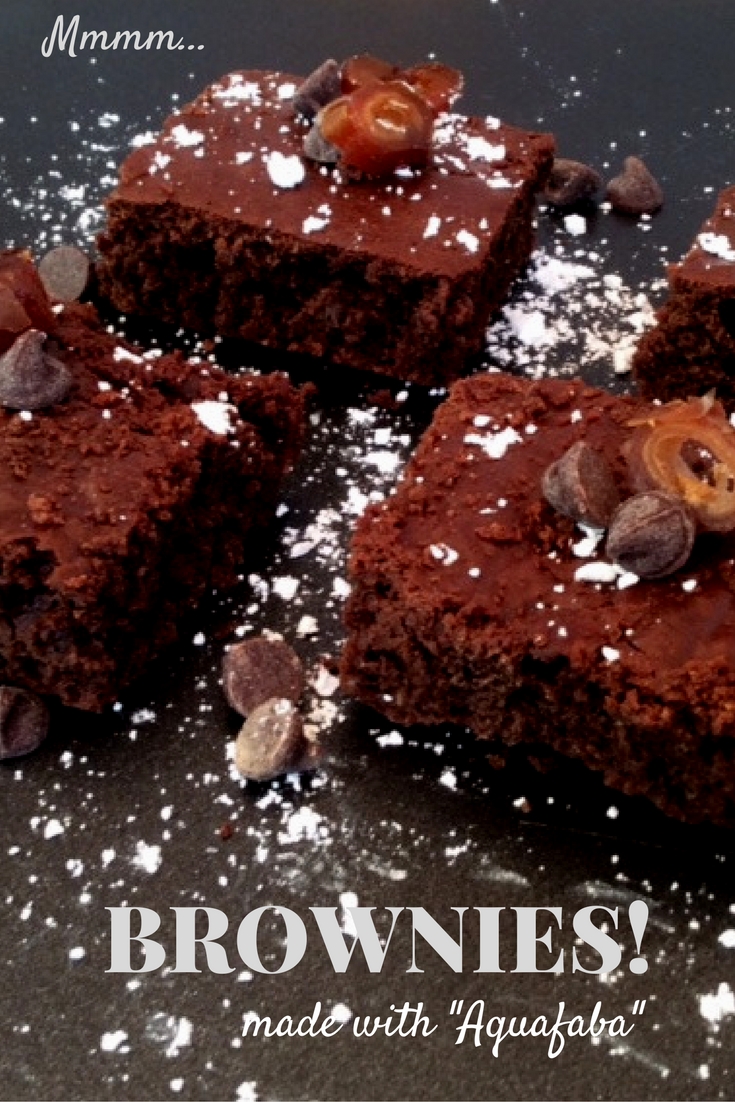 These vegan brownies have significantly less added sugars than typical brownie recipes. With only 8 dates (pureed with water) replacing the refined white sugar in the recipe, the only added sugar you have is that from the chocolate chips. Sure that is added sugar, but a lot less when you consider you aren't adding any additional refined white sugar, too. A typical recipe may include 12 oz chocolate chips + 1 cup of sugar.  The cashews replace the butter in recipe. It's really a great treat with less fat, less sugar than your typical brownie. (And again,  the chocolate chips alone add sugar, so most traditional brownies are a ridiculous sugar bomb.) SEE RECIPE BELOW.
TIP: To keep brownies from drying out (that is IF you have any left…lol!), place in a well-sealed tupperware. I like using a glass tupperware with a good sealing top. I also like to refrigerate as I like the density the cooling provides. If you like them warmed, simply microwave for about 10 seconds for a softer, gooey-er consistency.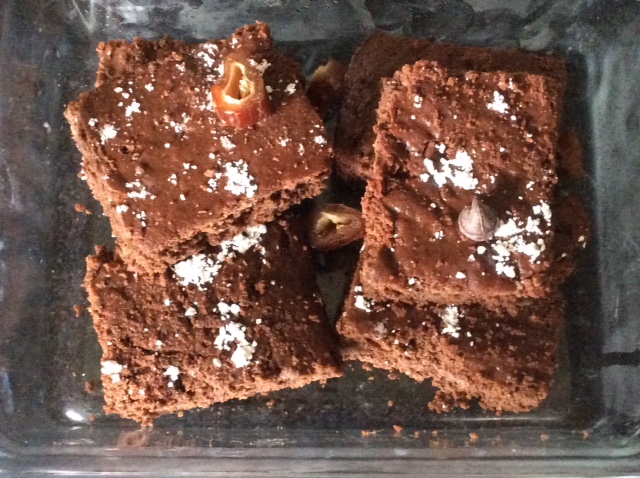 Vegan Chocolate Brownies – made with Aquafaba
I didn't have to whip the aquafaba (chickpea juice). I simply replaced each egg for 2 TBSP of aquafaba for the recipe. That means I substituted 3 eggs by using 6 TBSP of the juice. And it worked so well.

Vegan Chocolatey Brownies Made with Aquafaba
Ingredients
1⅓ cup chocolate chips
1 tsp coconut oil to melt chips
2 oz cashews (34) + ¼ cup water to purée
8 small pit dates with ½ cup water to make paste
6 Tablespoons aquafaba (chickpea juice)
1½ coffee ground
½ tsp vanilla
1 pinch salt
¾ cup flour
1½ tsp baking soda
Instructions
Preheat oven to 350ºF.
Lightly grease and flour small rectangular pan.
Melt chocolate chips in microwave with oil, removing from oven and stirring every 30 seconds.
Set aside to cool.
Puree dates with water to make paste/syrup, then add in cashews + ¼ cup water, and continue to puree until paste.
In a separate bowl, combine date/cashew paste with coffee, vanilla, and aquafaba.
Add in cooled chocolate mixture.
Pour in dry ingredients (salt, flour) and mix well.
Heat in oven for approx. 20 minutes.
Consistency should be almost cake like.
 ENJOY!