Mmmmm! If you love lemon bars, but don't want all the sugar in traditional lemon pastry treats, you've gotta head on over to Silver Fern to test out their "Lemon Bars" mix and other healthier treats. Read on to find out just what makes it so nutritionally special and deliciously so!
#productreview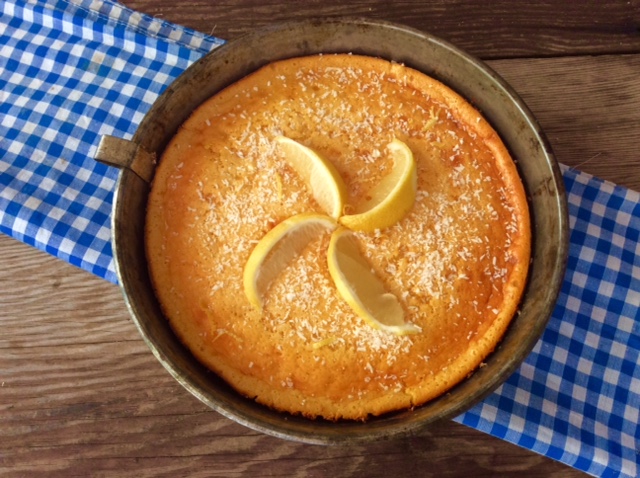 I love baking from scratch, but sometimes a good mix can save time and still be pretty darn worthwhile. Now this Silver Fern Brand isn't just any cake, cookie or bar mix, it's made without refined sugar, but provides a balance of sweetness from Stevia and Monk fruit extracts to make it a sweet-tasting treat! So if you have a sweet tooth, but don't want the sugar overload, you should definitely try these lemon bars from Silver Fern.
Silver Fern's Lemon Bars:
Per serving benefits —
just 1 gram of sugar
11g fiber
9 grams protein
only 130 calories
Other benefits: Silver Fern's Lemon Bars mix is a gluten-free and nonGMO product (I'm not GF, but love that it is available to those who cannot consume gluten).
Silver Fern Brand Offers a Variety of Low-sugar Baking Mixes:
It all comes down to convenience and taste. A mix is something that will save you time in both preparation and cleaning – Less measuring, more time to enjoy! Like all mixes, that require just a few additional ingredients and mixing, Silver Fern makes it easier to whip up a tasty treat! And just like their "Lemon Bars" I listed above (low in sugar, high in both fiber and protein, waist-line friendly, gluten-free and nonGMO), Silver Fern's variety of mixes provide good taste with nutritional soundness.
I was delighted to try both the "Lemon Bars" mix and a wonderfully chocolatey dense Brownie mix. Both had a sweet taste and satisfying texture that added to a well-rounded mouthfeel of a "decadent treat". Silver Fern's other baking mixes include: "Cookies and Cream Brownie", "German Chocolate Brownie, "Chocolate Chip Cookies," "Blueberry Muffins," and "Créme Brûlée."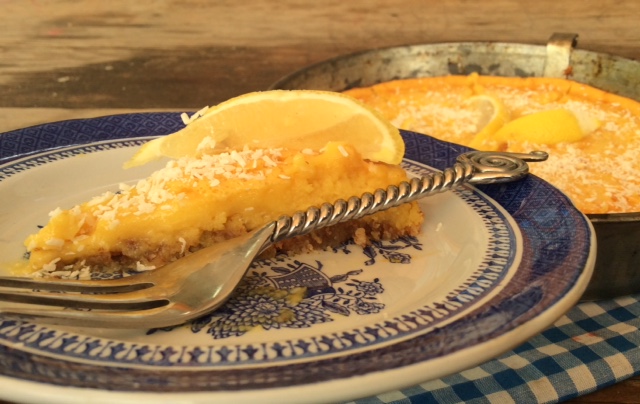 High in fiber, low in sugars:
So what exactly makes Silver Fern's baking mixes so sweet without the use of refined sugars? It's the combination of prebiotic fiber, stevia, monk fruit and other extracts in a special blend called Kakato™. Stevia, like sugar comes from the earth, it is derived from a plant. But that's where the comparison ends because stevia does not raise blood sugars. It is very sweet, but is not sugar. Rather it is a sugar alternative suitable for diabetics and others who need to watch their sugar intake. Monk fruit is an ancient Chinese fruit that looks similar to a lemon. The inner pulp contains little calories and is what is used for creating a sweet alternative. Like Stevia, it is many times sweeter than natural sugar, which means it can be used in small quantities.
Both Stevia and Monk fruit need to be processed into powders or extracts for usage and thus aren't used from "plant to table", as it would be if you included apple slices or homemade apple puree to add in sweetness or texture. However, because such small quantities are necessary to provide the sweetness and we generally don't eat "cake or pie" everyday, I feel that baked alternatives using these extracts are excellent choices for the Holiday Season.
How to Order:
I ENCOURAGE YOU TO GIVE SILVER FERN A TRY!  
There are a variety of mixes to choose from as well as nutrient-dense protein powders.
1. Click on the image below.
2.Hover your cursor over TREATS and select Baking Mixes (or Explore the other Menu options)
3. Click on the mix you'd like to try, and ADD TO CART. (Repeat to add more products).
4. Click CHECK OUT and then Apply Discount Code.*
*USE THIS CODE to get 10% off your order: SILVERFERN10 — Valid until 10/31
Whether you purchase the protein powder or any one of their tasty baking mixes:
Simply mix it up, and give it a try. Let me know what you think. : )