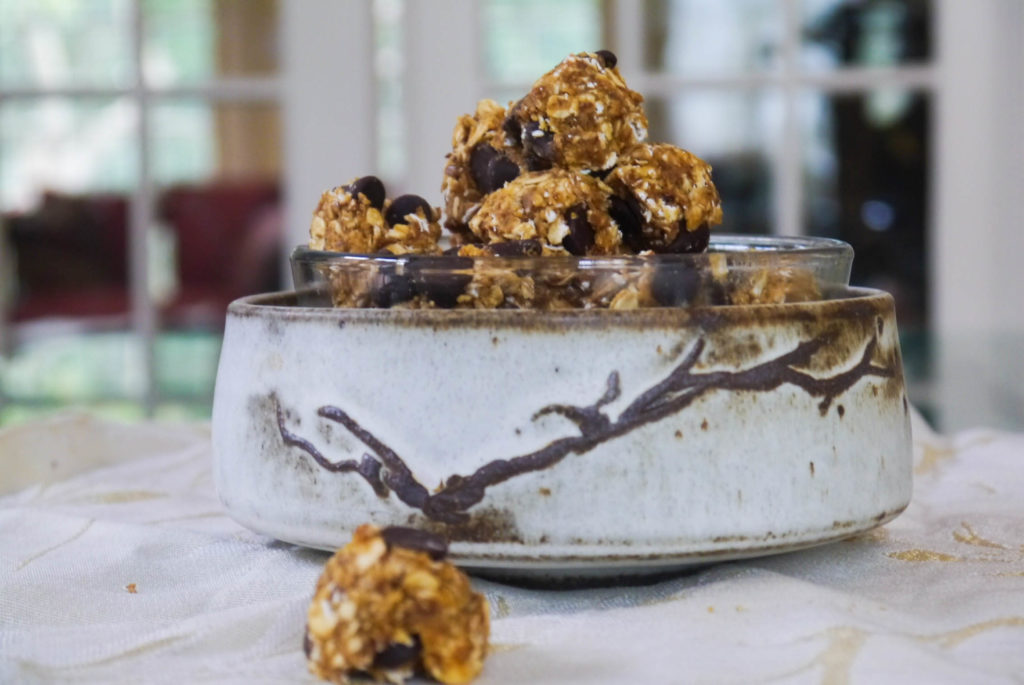 Simple, Elegant and Kid-Friendly, Too! These treats are made with only 5 ingredients you can easily find in your every day cupboard.
Let's face it! Baking with your kids can be fun, but it can also be timely, too. Not to mention the mess and a not-always-so-pretty results. We've all seen those lumpy, mis-shapen cookies (that only a mother could love). And whether or not they taste good, it's not always elegant or appetizing to say the least. So why not make a "no-bake" treat, that's simple & elegant — and kid-friendly, too! And you can literally make it in minutes. This treat has only 5-ingredients, most of which you probably already have in your own cupboard (and if you haven't tried PB2 (powdered peanut butter) yet, here's a tasty reason you may want to have it on hand.)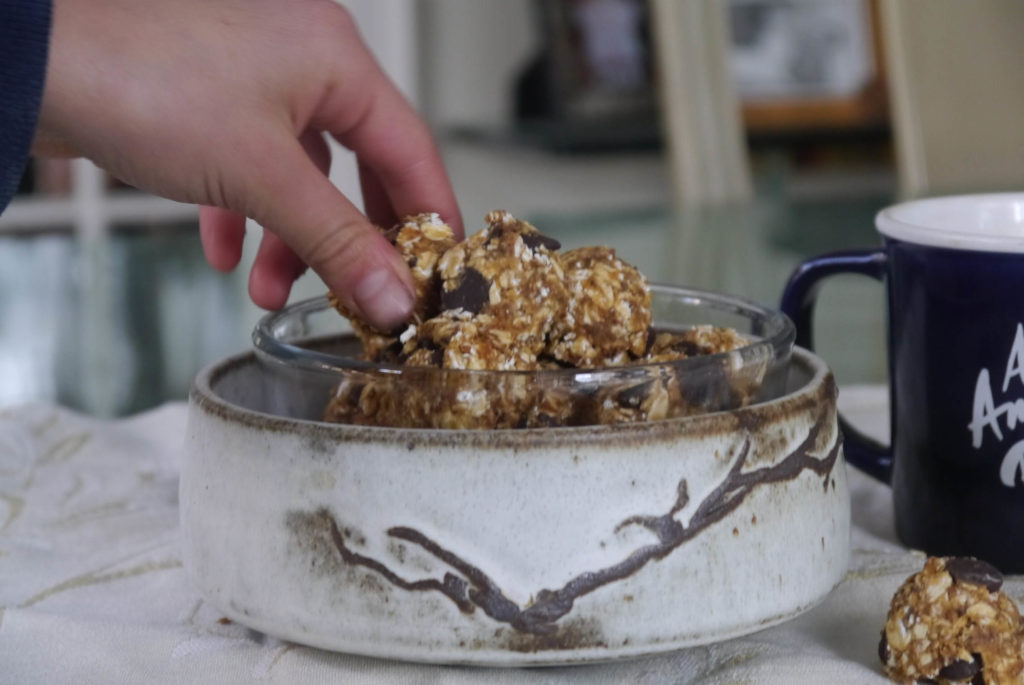 So if your looking for the scoop on keeping it simple-in-the-kitchen with your school-age kids, look no further than this energy bite (see recipe below). It's definitely kid-friendly, but it's elegant, too!
Here are 5 Tips for Baking with Your Kids:
Read a recipe not once, but twice. Be sure you have all the ingredients on hand. There's nothing worse than having to stop in the middle (of making something) to go shopping. If you've got it all planned, you can do your prep/baking and get it done within a reasonable time.
Always, always always set your kitchen stage. Line the counter with newspaper or a cheap plastic disposable table cloth, pull out a tray to set up your ingredients, give each kid an apron and a towel. And yes, dress the part, too. When you have an apron with a towel looped over the tied belt of your apron, it's easy to wipe up a spill.
Make it a joint adventure. Have your kids read the ingredients out loud as you are measuring them up. Having the ingredients set up makes the process much easier than measuring as you go. This way your kids can do what they love best — pour, mix, assemble.
Choose tools that simplify the process. I highly recommend a mini ice cream scoop. It's fun for the kids, it's less messy than rolling balls with their hands and it keeps the perfect shape for a bite-sized treat. It's perfect for scooping muffin batter into mini muffin tins (another great tool), baking cookies and serving up energy bites.
Clean as you go. While your kids are assembling ingredients, gather the tools (bowls, cups, spoons) that have been used and wash them immediately. That way you'll have less work to do after the baking is done.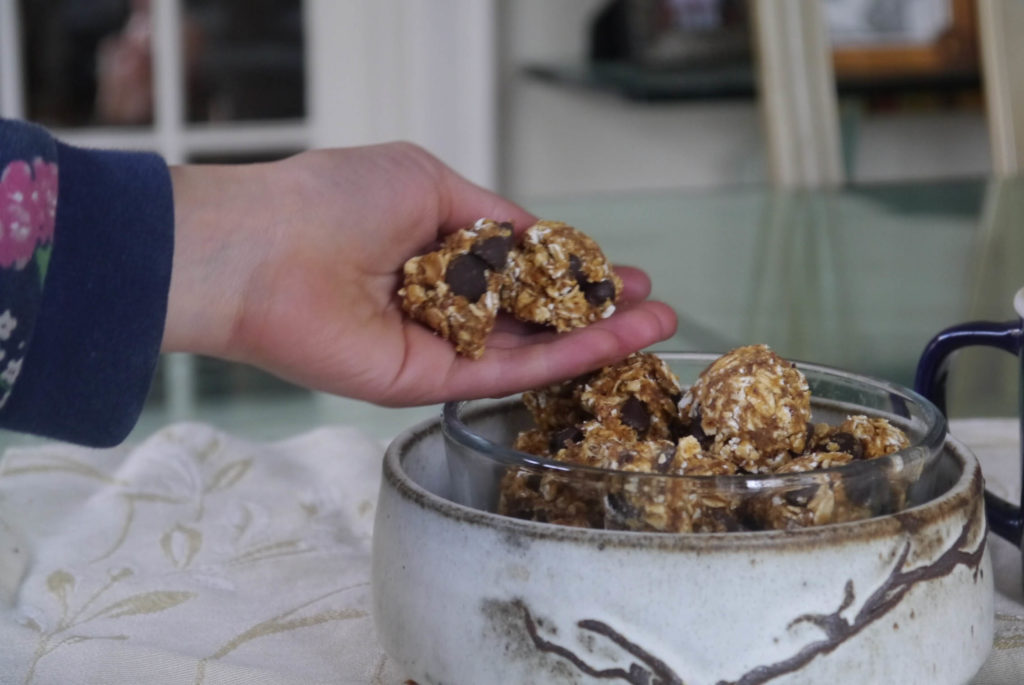 5 Ingredient PB2 + Chocolate Energy Bites
Ingredients
¼ cup PB2
2 Tablespoons Maple syrup
2 Tablespoons Flax meal
½ cup oats
¼ cup chocolate chips
Instructions
Mix maple syrup into PB2 until it become a soft paste.
Mix in flax and oats.
Add a little water (a tsp at a time) - just enough to get batter moist enough (but not too wet) to form balls.
Mix in chocolate chips.
Use mini ice cream scoop to scoop out bite sized pieces
Notes
If you don't have PB2, use almond meal (buy it already milled, or put almonds in your Nutri-Bullet or high speed blender until well ground).
If you prefer it a little sweeter, add 1 Tbsp
Swerve
0-calorie sweetener to the mixture (made with Erithrytol). It's super sweet so you don't need much.
Nutrition Information
Serving size:
1 energy bite
Calories:
70
Fat:
3g
Carbohydrates:
11g
Sugar:
6g
Sodium:
18mg
Fiber:
1g
Protein:
2g
It's so yummy!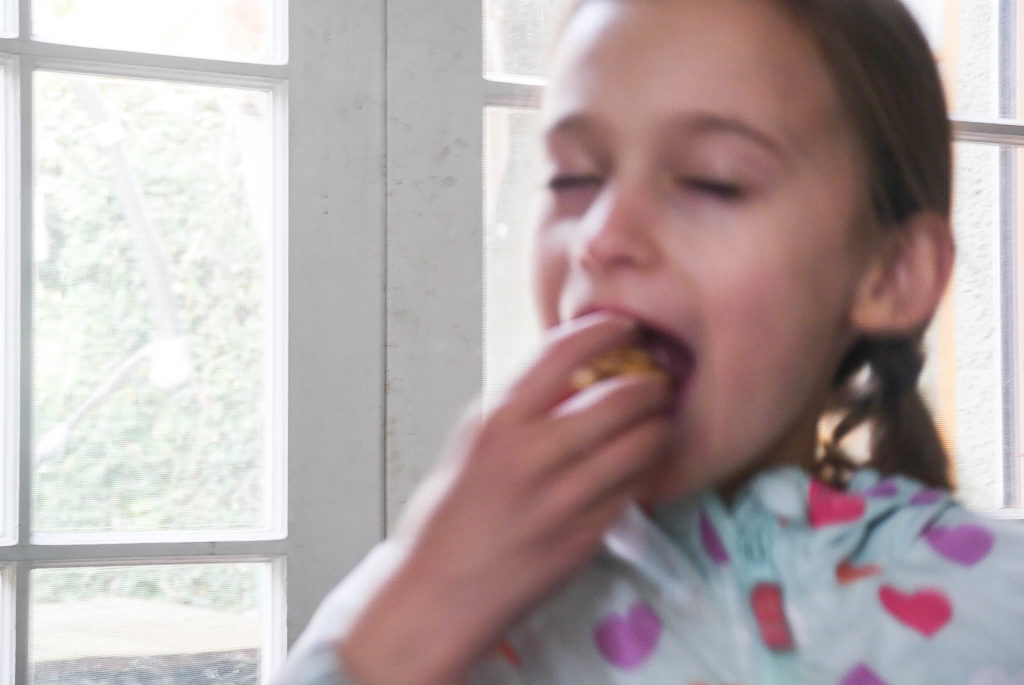 Disclaimer: This post was not sponsored. The two products mentioned in this post (PB2 and Swerve) are simply ingredients I enjoy and keep on hand.