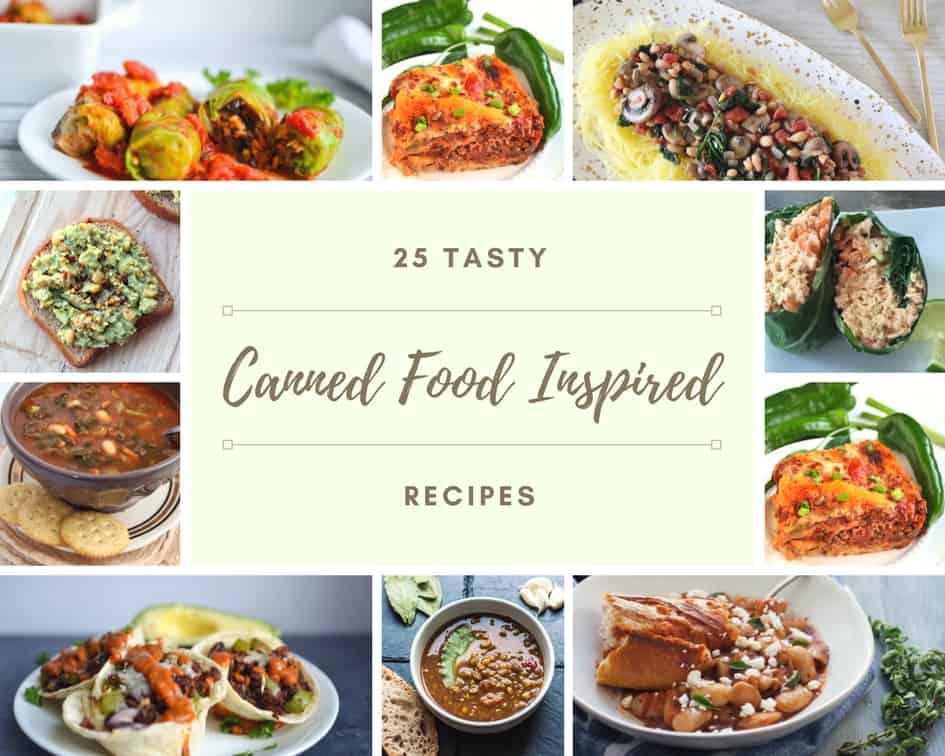 If you've read my last post, you'll recall that stocking up on Shelf-Stable Foods can help you stay on budget. But did you know how deliciously they can contribute to your meals/snacks? I've got 25 nutritious recipes that one can rely on for simple, tasty, budget-friendly recipes (no pun intended).
From "cupboard to the table" is not a phrase you often use, but it is something you may start to incorporate. Did you know that canned foods can be simply nutritious (and they are time-saving, too). Common myths my give canned foods a bad wrap, but there are many good reasons you can enjoy canned foods and other shelf-stable items.
They won't go bad. Canned foods well sealed to prevent oxidation (that process that ages not only your body but also your foods) and keep them preserved for when you are ready to eat them. Tip: No preservatives or additives are required to keep them from going rancid.
They come in varieties to suit your needs. They can be found in reduced-sodium and low sodium varieties. So if you are watching your sodium-intake, you have a choice. Did you know that rinsing and draining your canned foods can reduced sodium levels by up to 41%.
They are easy to stock and store. They come in typical sizes that stack and fit within a typical cupboard. From canned tuna to 15-oz canned beans, you can pack a lot into your space, without much bulk.
They are a simple option. They are great for those days when you've run out of fresh beef, poultry or fish; and when you want to supplement your meals and veggie dishes with even more plant-based goodness.
Opening up those a can of black beans to prepare "Beans and Rice" is a common way to enjoy canned foods, but there are a variety of tasty ways you can rely on the can without sacrificing taste or nutrition. Check out the health benefits of certain canned foods and the delicious recipes below: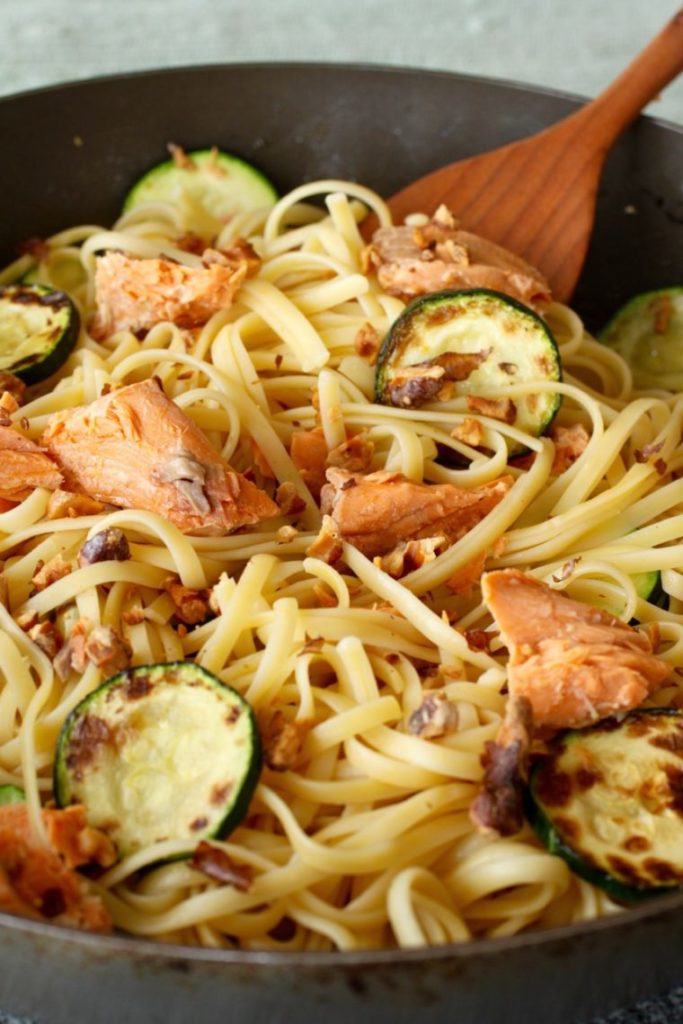 CANNED SALMON & TUNA
Canned Pink Salmon is a great source of Vitamin D and packs in some good protein for very little calories. One 3-oz serving contains 17g protein (just 120 calories). It's also a source of B12, providing 62% of your daily needs. Canned Tuna is also a great source of Vitamin D and contains a similar amount of lean protein. While salmon will give you a greater "bang for the buck" when it comes to the anti-inflammatory, mood-boosting fatty acids, they are both good sources of omega 3's.  And the good news here is that you don't have to use canned fish right away. When you buy seafood, fresh is best used the same day, otherwise it goes off, leaving a foul smell. So if you're fishing for some seafood protein, these are good bets to keep in your cupboard. (Be sure to look for varieties lower in mercury.) It's also less expensive than buying fresh.
Try these recipes:
Salmon, Zucchini Linguini from Judy Barbe at Live Best
Turmeric Zucchini Salmon Patties by Sarah Schlichter at Buck List Tummy
Sririach Lime Salmon Collard Wraps by Dana White at Dana White Nutrition
Tuna Salad Stuffed Avocados by Lindsey Pine at Tasty Balance
Tuna Salad with Apples by Katie Cavuto at KatieCavuto.com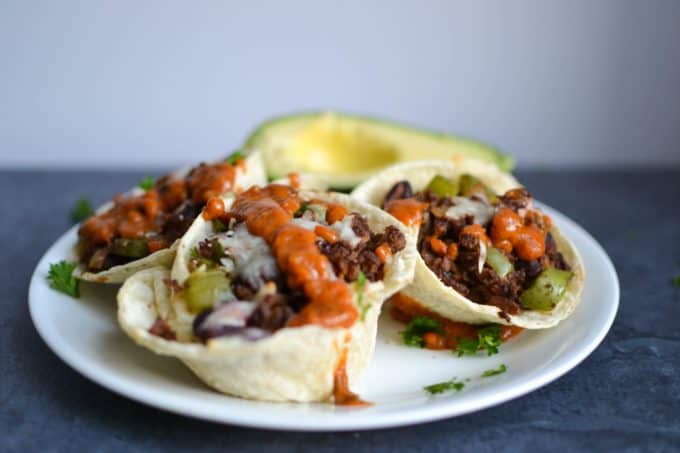 BLACK BEANS, KIDNEY BEANS, CANNELLINI BEANS….
Canned Beans are super affordable and deliver a good source of fiber, protein and B-vitamins. These antioxidant-rich plant foods are versatile and satisfying, from soups and salads to casserole and tacos (you may be surprised to find them in some tasty desserts). Eating beans regularly may help decrease risk of diabetes, heart disease and certain cancers.
Try these recipes:
Mini Black Beans and Cheese Enchiladas by Katie Pfeffer-Scanlan at One Hungry Bunny
5 Ingredient Black Bean Soup by Marlene Koch at MarleneKoch.com
Crockpot Vegetable White Bean Soup Karman Meyer at The Nutrition Adventure
Slow Cooker Enchilada Breakfast Casserole by Amanda Hernandez at Nutritionist Reviews
South Western Three Bean Salad by Emily Cooper at Sinful Nutrition
One Pot Southwestern Chicken Quinoa Skillet by Sarah Remmer at SarahRemmer.com
CHICKPEAS
Chickpeas, AKA Garbanzo Beans, are technically a legume. Legumes enclose their seeds in their pods. (Beans are the seeds of legumes.) They are an umbrella category of plant-proteins containing these sub-classes: beans, lentils, peas and peanuts. They can be enjoyed along with or in place of your beans in a variety of tasty dishes. They are a gluten-free source of protein and fiber and also contain important nutrients such as Vitamin B6 and magnesium.
Spice Roasted Chickpeas by Amy Gorin at Amy Gorin Nutrition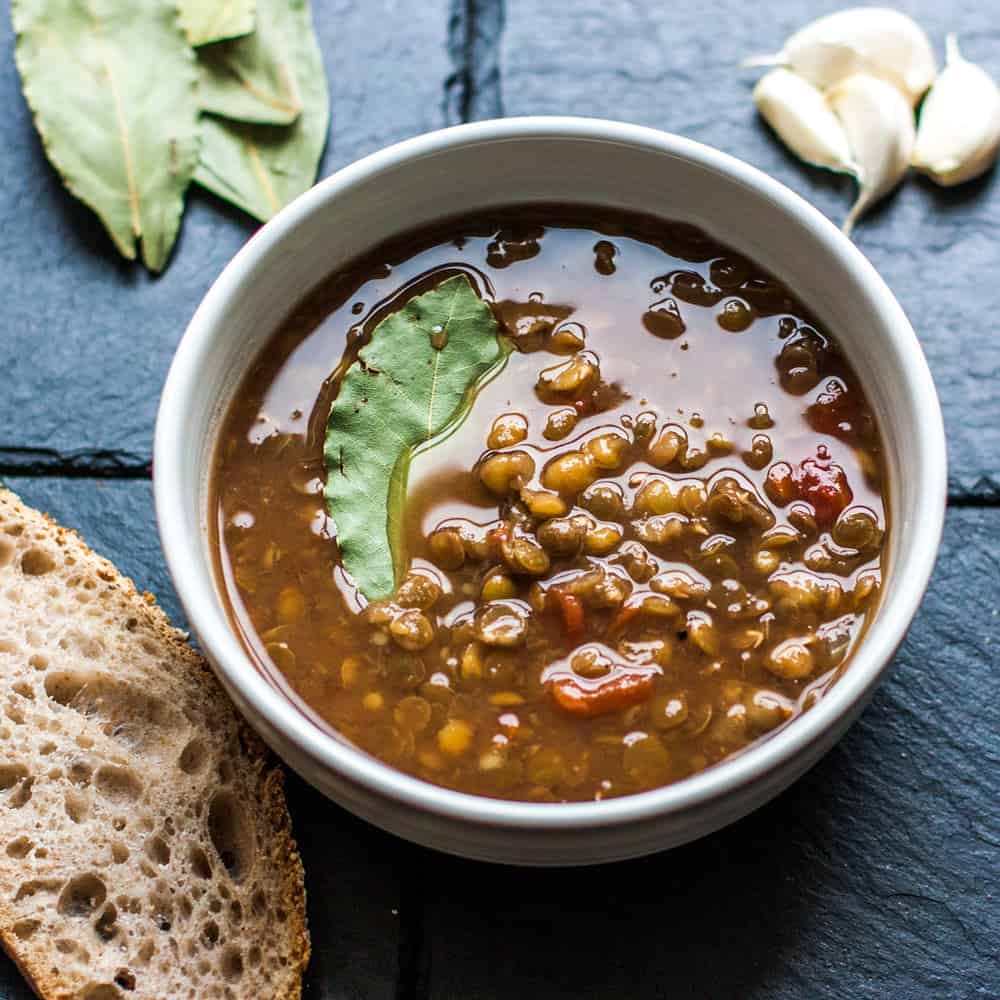 CANNED TOMATOES
Canned tomatoes are a great source of Lycopene, an antioxidant linked to reduced risk for cardiovascular disease and macular degeneration (decline in eyesight). Tomatoes are also a good source of Vitamin C. You can find them finely diced, stewed or pureed. You'll find that like in these dishes below, tomatoes pair well with beans. So you can use two or more canned staples in a delicious, nutritious dish.
Tomato Bean Pasta Bake (canned tomatoes, canned baked beans) by Jessica Elyse at Smart Nutrition